On July 4, Russian invaders hit with an air strike the town of Pervomaiskyi, Kharkiv region.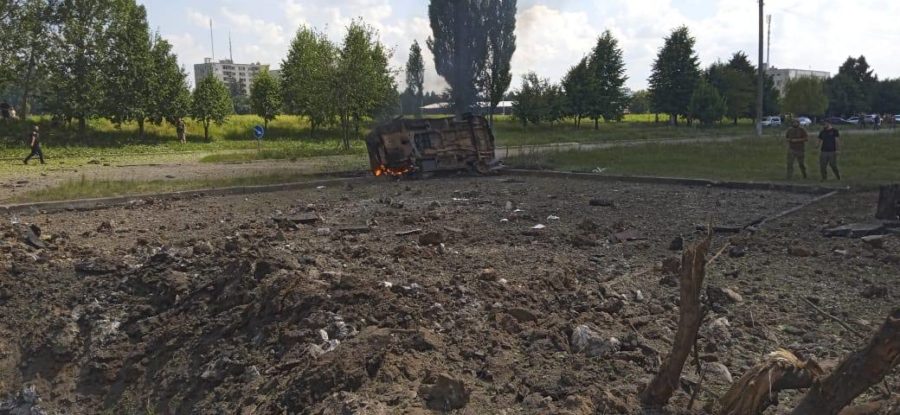 Governor Oleh Synehubov reported 31 people wounded after the attack. Among the wounded, there are 9 children, including 2 babies.
The attack took place at 1:35 pm. According to the preliminary information, Russians used a high explosive device.
The strike caused damage to 8 apartment buildings.