In the past week, attack army units equipped with UAVs from the 'Army of Drones' project destroyed 75 Russian military vehicles, including 9 tanks.
As stated by minister of digital transformation Mykhailo Fedorov, Army of Drones demonstrates top results in combat operations.
In the period of June 26 – July 3, Ukrainian units equipped with drones destroyed 9 tanks, 27 armored vehicles, 8 artillery systems, 2 MLRS and other equipment.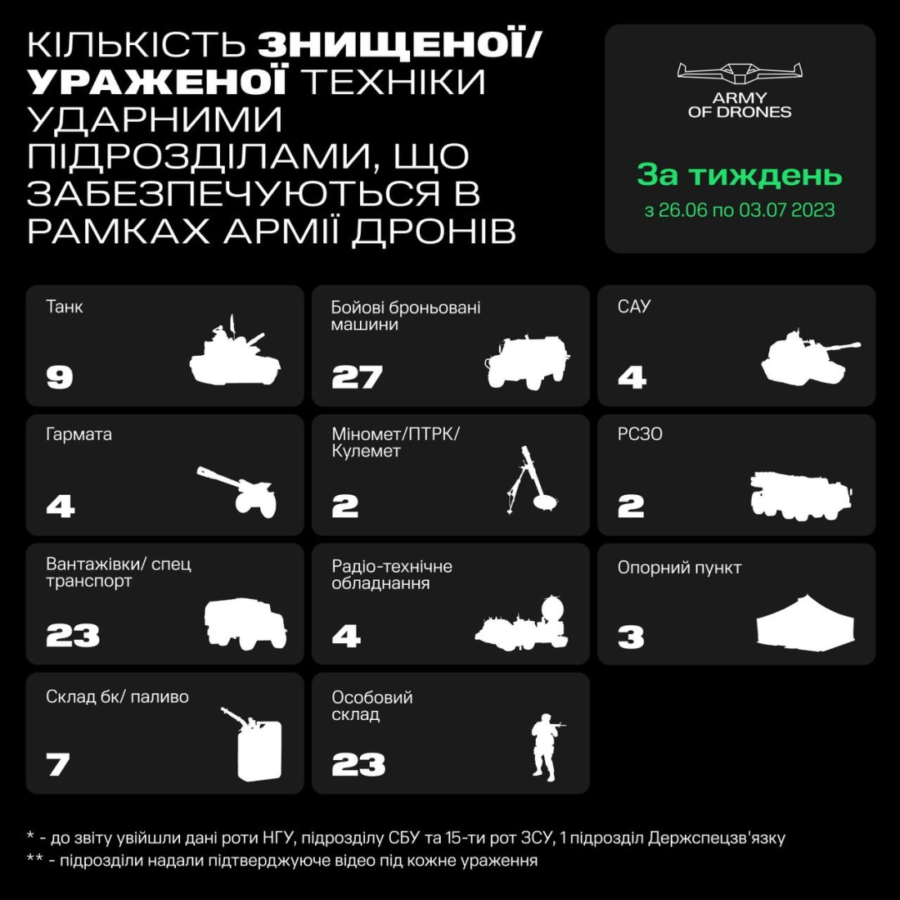 The Army of Drones project was launched in July 2022 as a joint effort of the general staff of Ukraine's armed forces and digital transformation ministry.