On his official visit to Washington, Ukrainian president Volodymyr Zelensky met with the representatives Congressional Ukraine Caucus. At the meeting Democratic Rep. Marcy Kaptur presented  Zelensky a book, which, as it turned out, was the Ukrainian edition of  'Mild traumatic brain injury'.
Демократка Марсі Каптур презентувала Володимиру Олександровичу посібник "Легка черепно-мозкова травма".

У військово-медичному посібнику американьскі лікарі діляться досвідом у лікуванні черепно-мозкової травми.

Книжку присвячено військовим, які захищають життя українців. pic.twitter.com/lQrSnSCUUY

— Букви (@Bykvu) September 3, 2021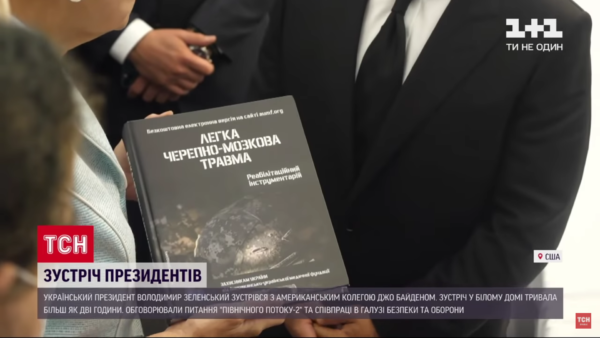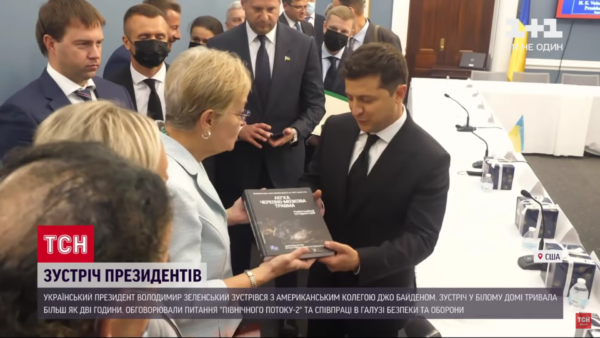 The 'Mild traumatic brain injury' covers diagnosis, treatment and science of TBI. Publication of the Ukrainian  edition was funded by  American-Ukrainian Medical Foundation.