1.How to become a "Bukvy" patron?

For starters, you need to sign in, no texts and confirmation codes coming to you mobile phone 😉 ).
You can also access your "Patreon" account logging with Facebook or Google.
If You are already signed with "Patreon", just press LOG IN and go to Step 2.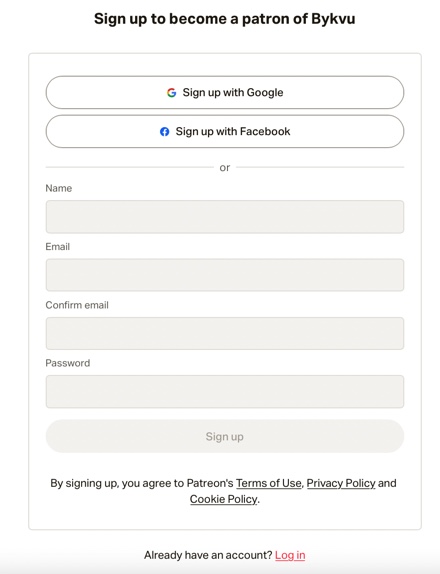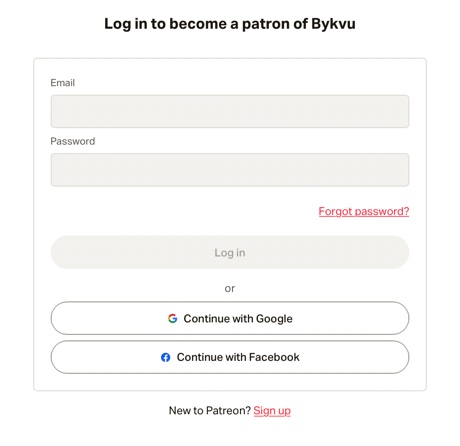 2. When logged https://www.patreon.com/Bykvu, select the tier price and click JOIN.
Alternatively, you can pledge other tier, and confirm it by clicking MAKE A CUSTOM PLEDGE.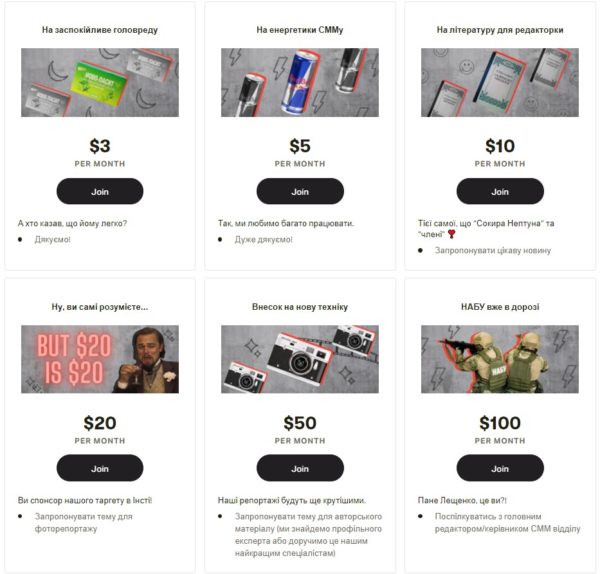 3. Select the country from the list and press SUBMIT.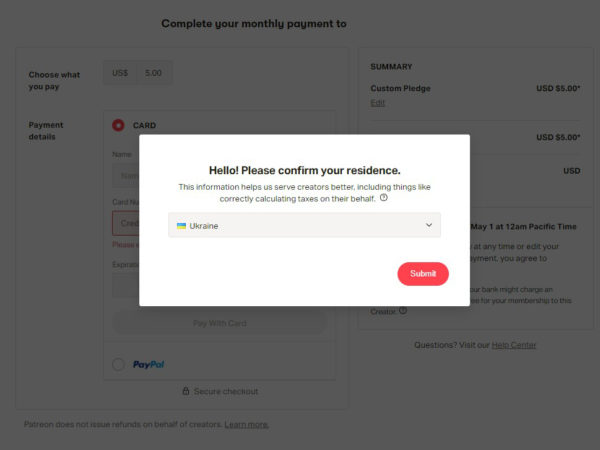 4. After adding the payment details, select PAY WITH CARD.
This option allows payments in US dollars, Euros, or Pounds – it is entirely up to you ;-).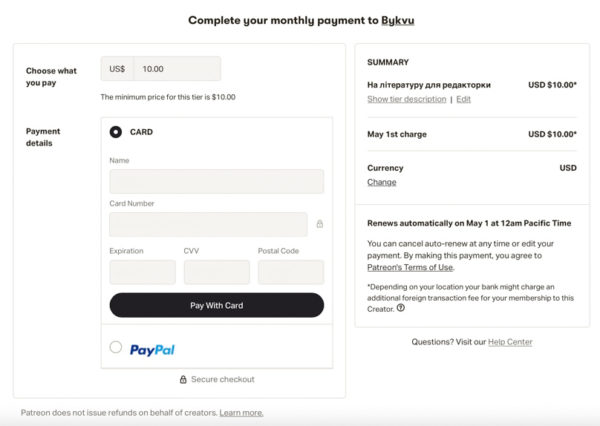 5. Press CONFIRM button and wait for confirmation of your membership.
Congratulations! Now you have become truly special for us! You can press GET STARTED and join the community of our most loyal supporters.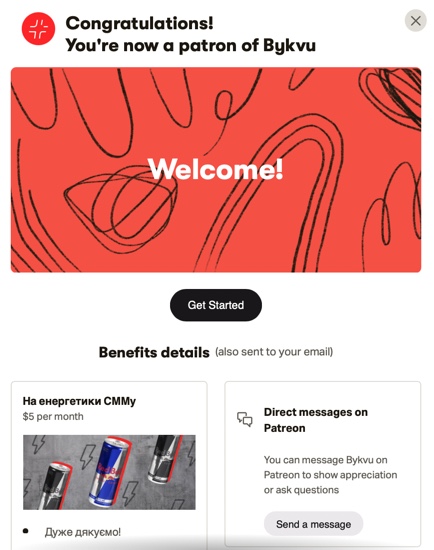 Membership payment details
You are charged the monthly membership amount on the day of You subscription, and on the 1st of each next month you will be charged the same amount with your membership auto-renewed.
You can also cancel your membership or switch to another tier price.
Join Bukvy on Pantreon, share our content and start discussion on whatever you deem important!