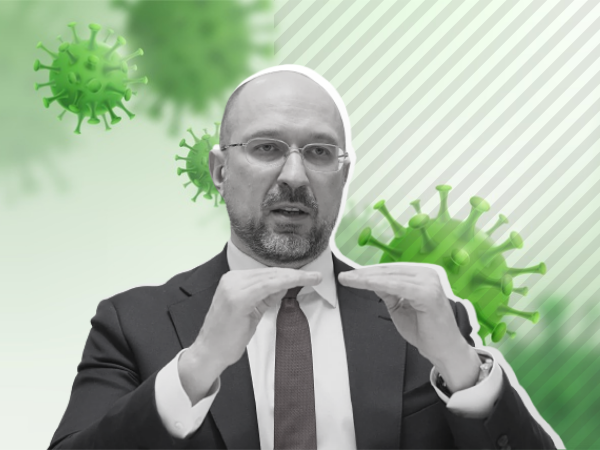 In his interview to 'RBC-Ukraine', the prime minister of Ukraine said that the country was planning to inoculate the most of  Ukrainian adults by the end of 2021 with  the herd immunity to be reached within the next year.
"The forecast stands. We have lived a year with Covid, and my projection is that [it will take] one more year to finish this campaign. There is new data, it is [about] new virus mutations. And many countries raise the concern over it. The issue of scaled-up vaccination is the way out for this pandemic. By the end of the year we will have vaccinate the most of Ukrainian adults. The next year we are aiming for 70% Ukrainian adults to get a vaccine to reach the herd community," says the prime minister.
In response to the earlier demand of Volodymyr Zelensky to vaccinate 'all the Ukrainians who will need it' before this year's Independence Day,  the prime minister reassured that  the government was going to inoculate big numbers of people and reminded of the supply challenges Ukraine that hinder the vaccination campaign.
"For Independence Day [celebration] we have ambitious plans to inoculate the great number of people so that we could invite guests and celebrate. [..] but the  considerable part of supplies are due in the forth quarter [of the year]. Definitely, we will put much effort into shifting the terms a bit. Independence Day is stage 1 for wider vaccination outreach. The end of this years is the final stage when we will have to tell the Ukrainian people that most of Ukrainians are vaccinated,' stated the prime minister.
The vaccination campaign in Ukraine got underway on February 24 when the first dose of Covishield was administered to a resuscitator in Cherkasy. Among those who got a Covishield dose were Ukrainian president Volodymyr Zelensky, Health Minister Maksym Stepanov and Chief State Sanitary Doctor Viktor Liashko.