The new telephone poll conducted by Kyiv International Institute of Sociology  shows that 'Servant of the People' party has support from  15.3% of all the respondents and by 17.7% of those who have decided on their choice. The results for 'European Solidarity' stand at 13.3% and 15.4% respectively.
As sociologists explained, the gap between these parties is 'within the margin of error', which makes it  impossible to 'determine clearly, which political party is leadng in the poll.'
In 2019 parliamentary election  'Servant of the People' enjoyed the sweeping victory with 43.16% of votes in the multimember constituency while 'European Solidarity' received 8,1% of votes. The latest polls show support for 'Servant of the People' slipped away by 25%. Meanwhile the 'European Solidarity' party saw considerable gains and doubled its support.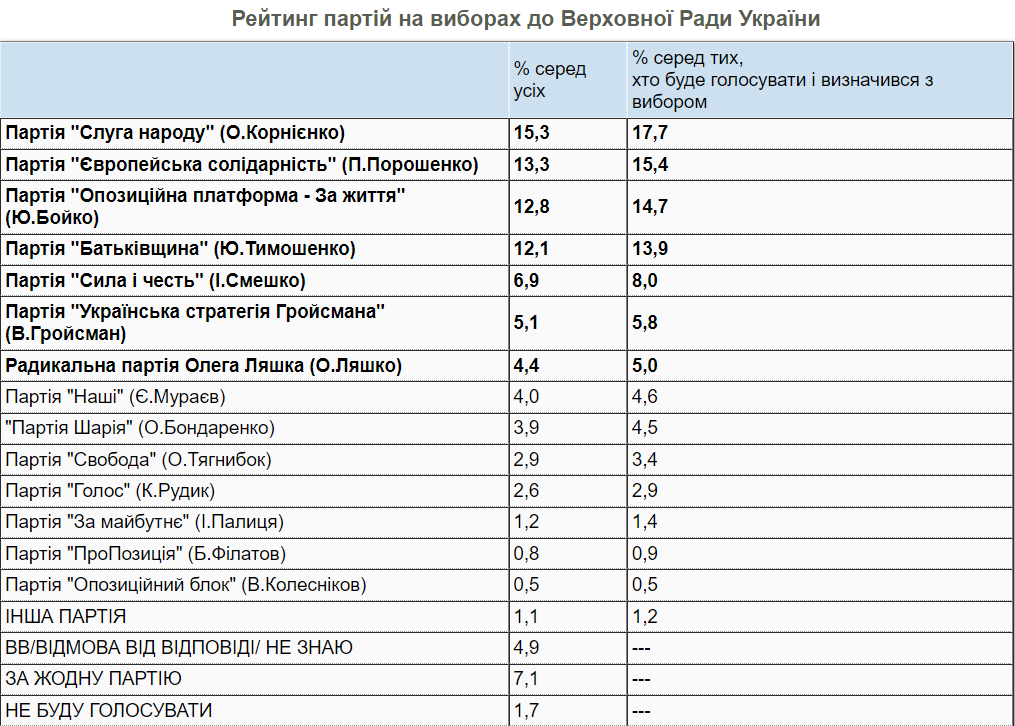 The all-Ukrainian telephone poll was conducted by calling randomly selected cell-phone users. 2000 of respondents aged 18 and up across the country (except for the Autonomous Republic of Crimea and the occupied territories) have been polled.