The SBU issued an official announcement responding to the media request from 'Ukrainski Novyny' on the broadcast rights' deal of 'Kvartal 95" that allegedly was dodging the official Ukrainian sanctions.
'The SBU monitors the efficiency of the sanctions by exposing schemes and mechanisms that help the sanctioned entities to avoid the imposed restrictions and [..] proposes to either lift or extend such sanctions. The criminal investigation on the situation You have referred to is not proceeding with no other information available on it," says the announcement.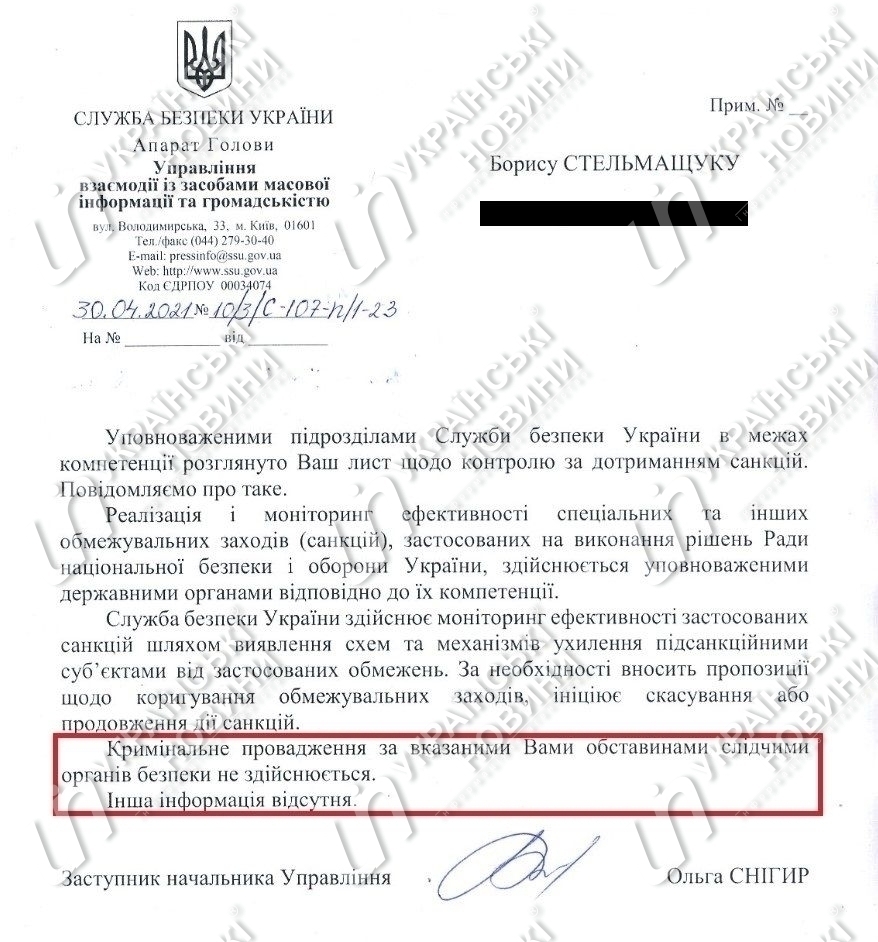 The TV series in question called 'Papik' ('Daddy') was produced by 'Kvartal 95' company for '1+1" TV channel and last week was aired on the Russian 'STS' TV channel.
This comes as a violation of the Ukrainian president directive of May 14, 2020, that brought into effect Ukraine's official sanctions against several Russian businesses. The directive listed STS Media among the entities sanctioned banning any trade operations with those.
'Kvartal 95'  assumingly 'cut corners' by selling the TV series' rights to Sweden's 'Eccho Rights' company.  The move helped 'Kvartal 95' to evade the imposed trade restrictions and profiteer from the controversal deal, claimed "Ukrainski Novyny'.