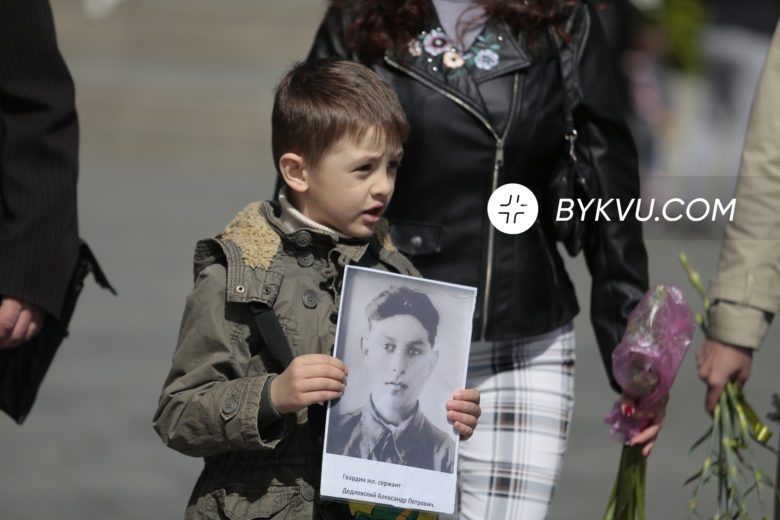 'Bukvy' photos capture the atmosphere of May 9 in Ukraine's capital.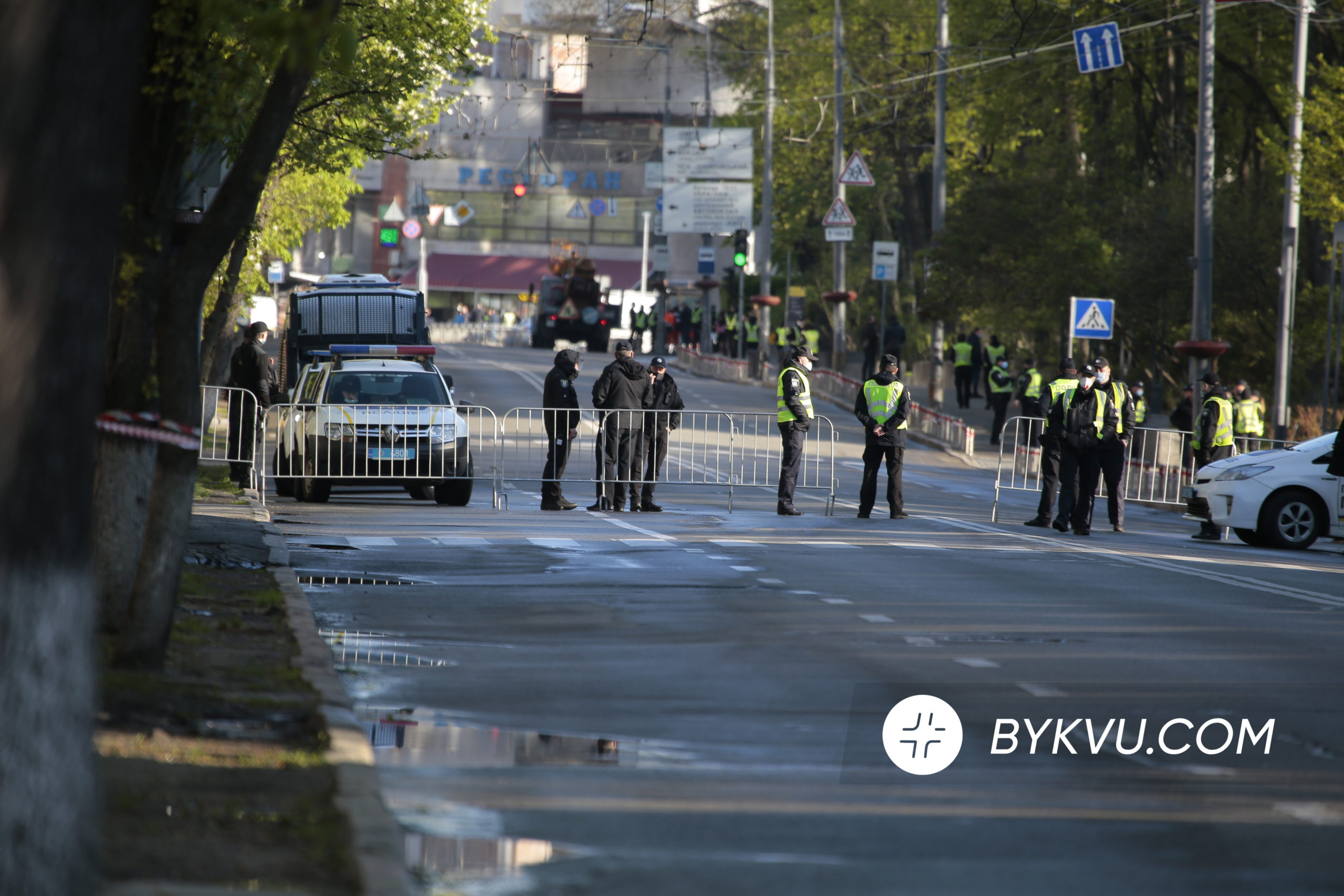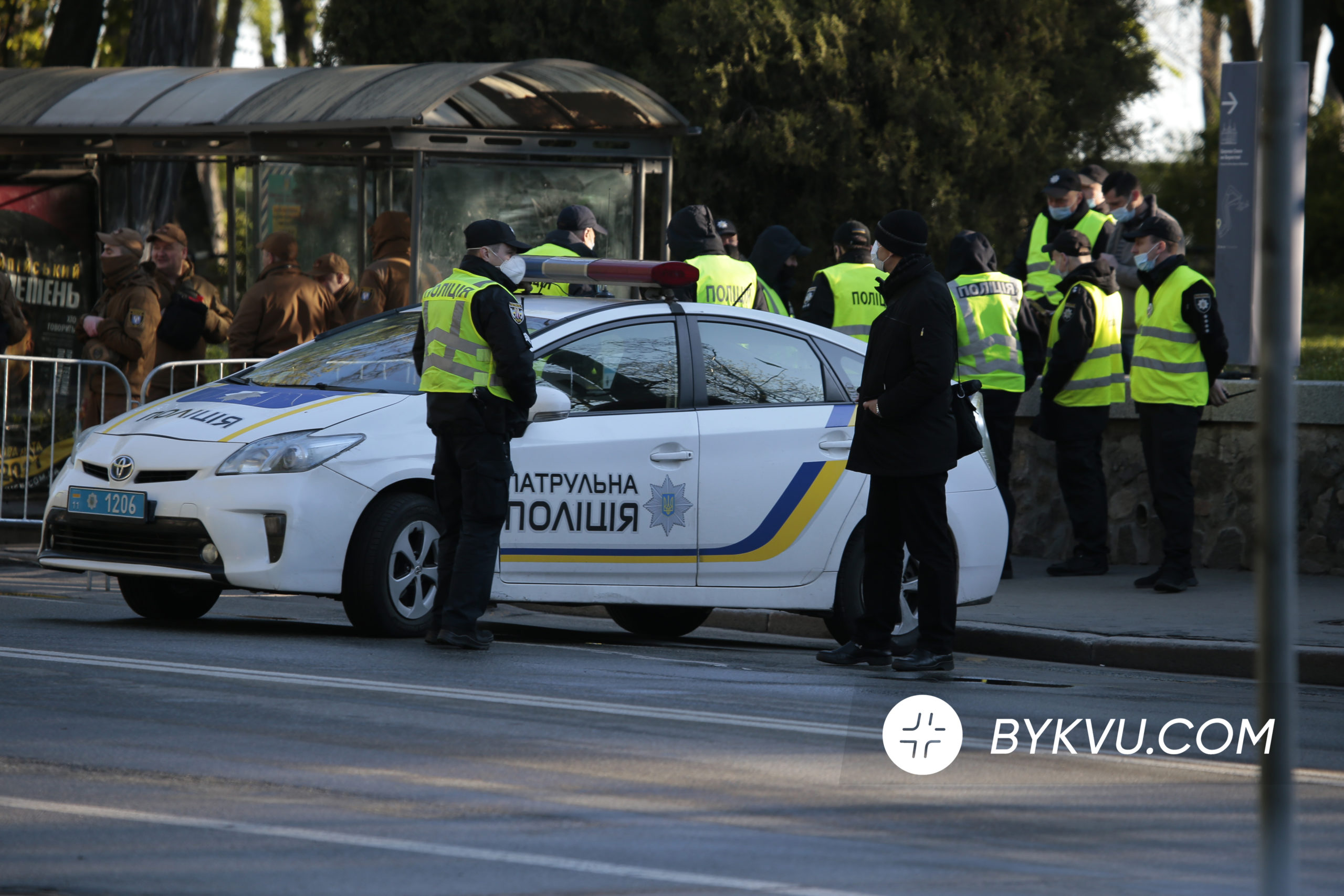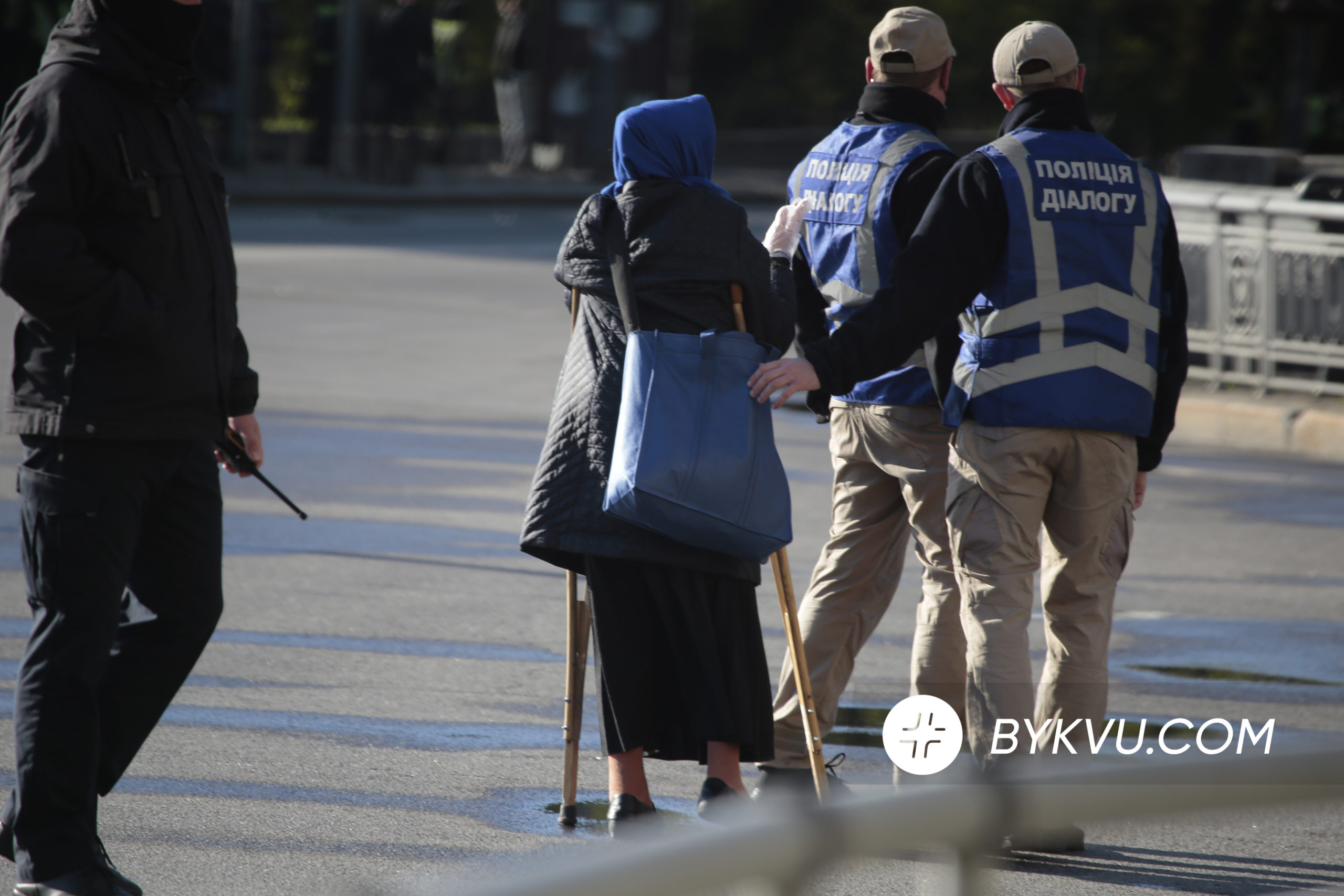 Exiting the 'Arsenalna' metro station, people are checked with a metal detector and have their rucksacks and bags frisked. The road leading to Slava Park from Lavra was blocked.
Policemen line up the park paths leading to the Eternal fire and the Tomb of the Uknown Soldier,  with ambulances stationed nearby.
People are coming with flowers, some of them are seen carrying the portraits of their relatives who fought in WWII.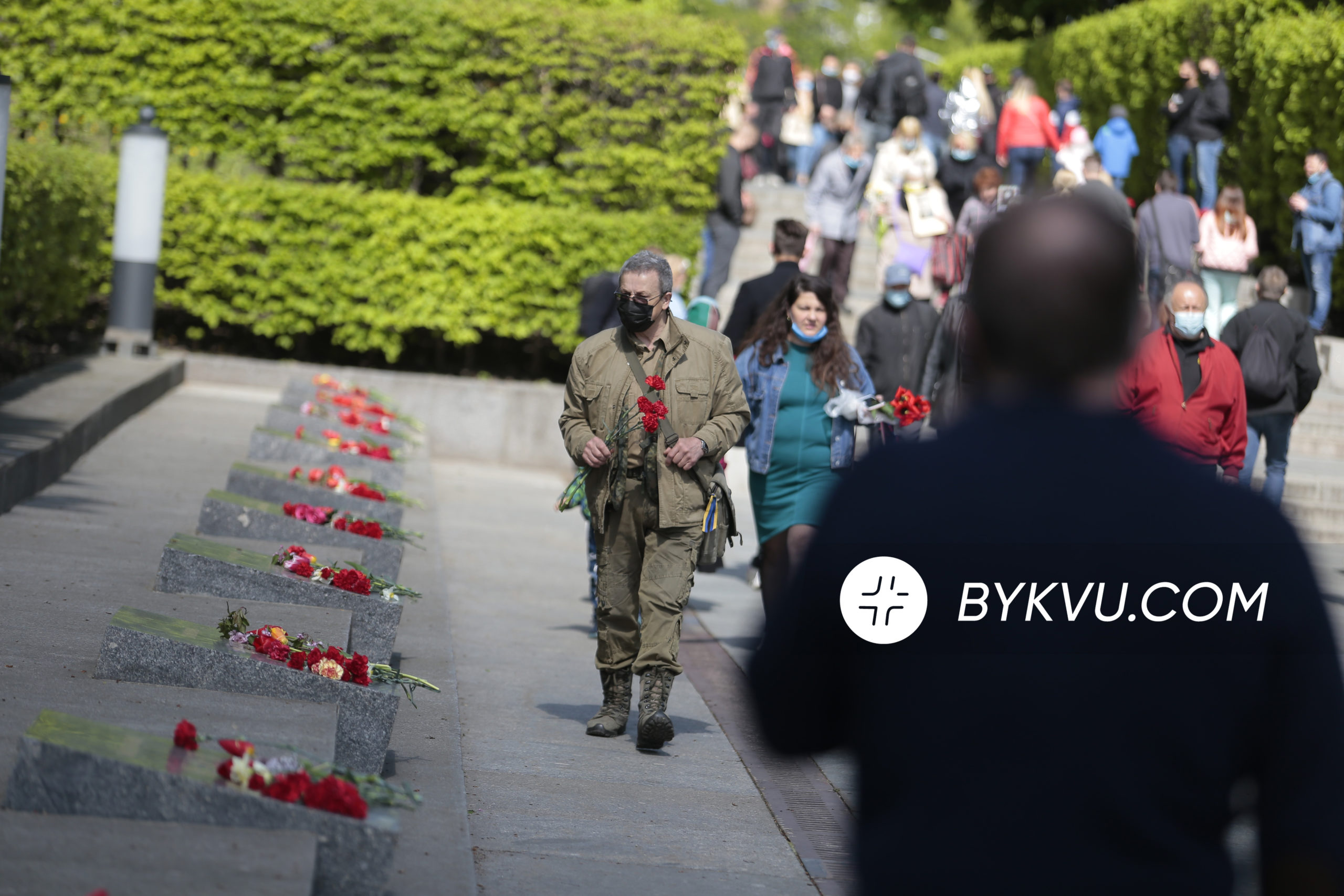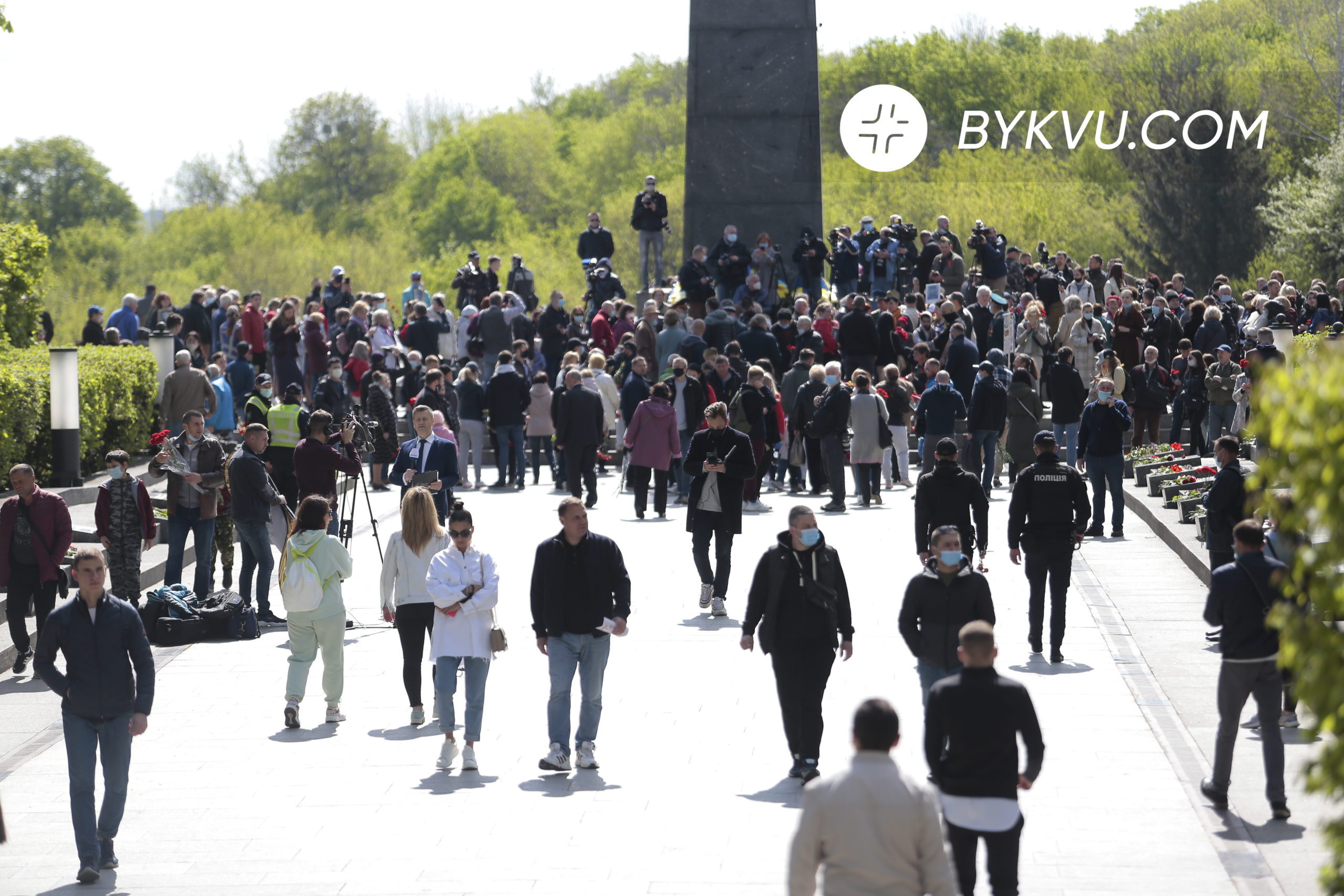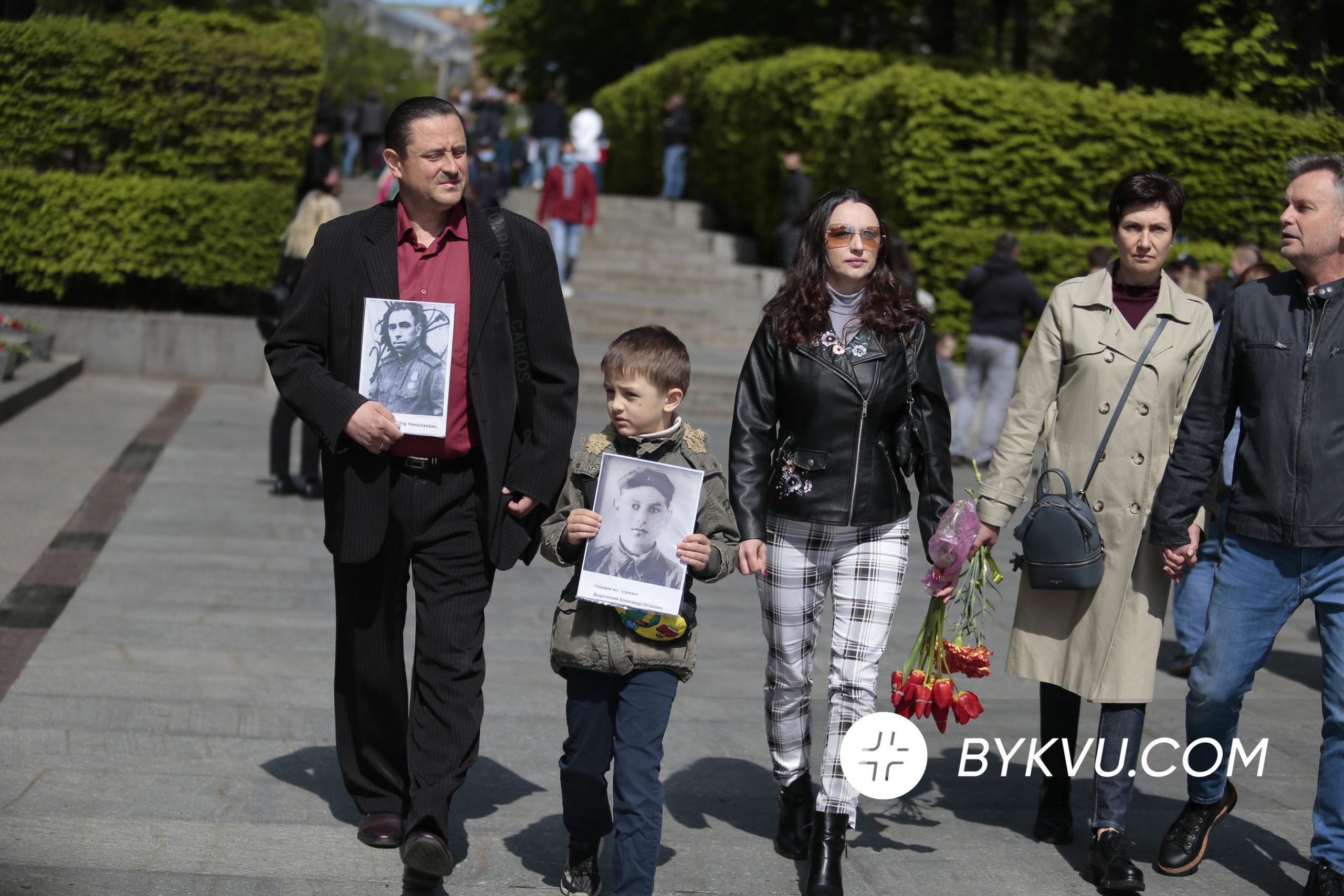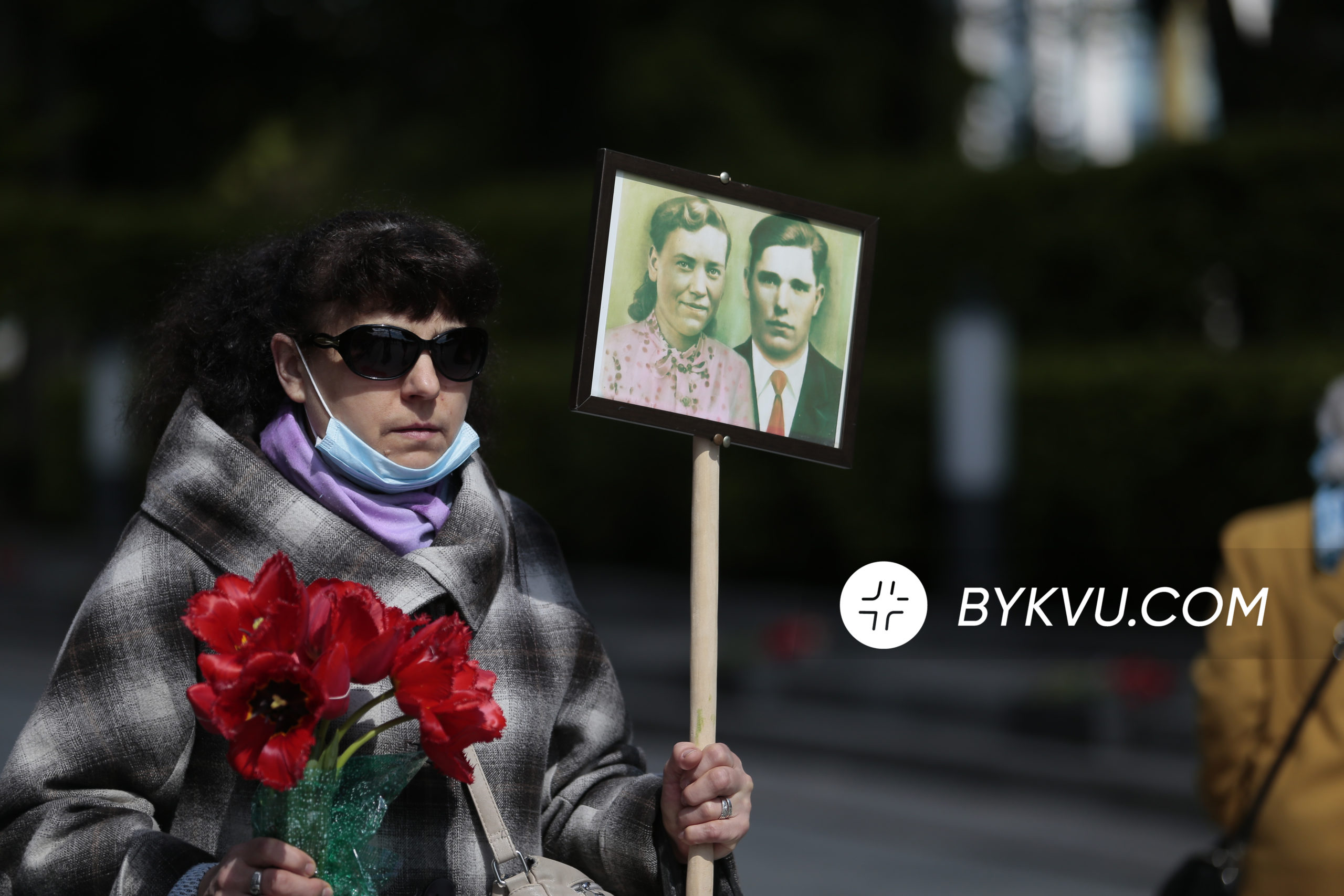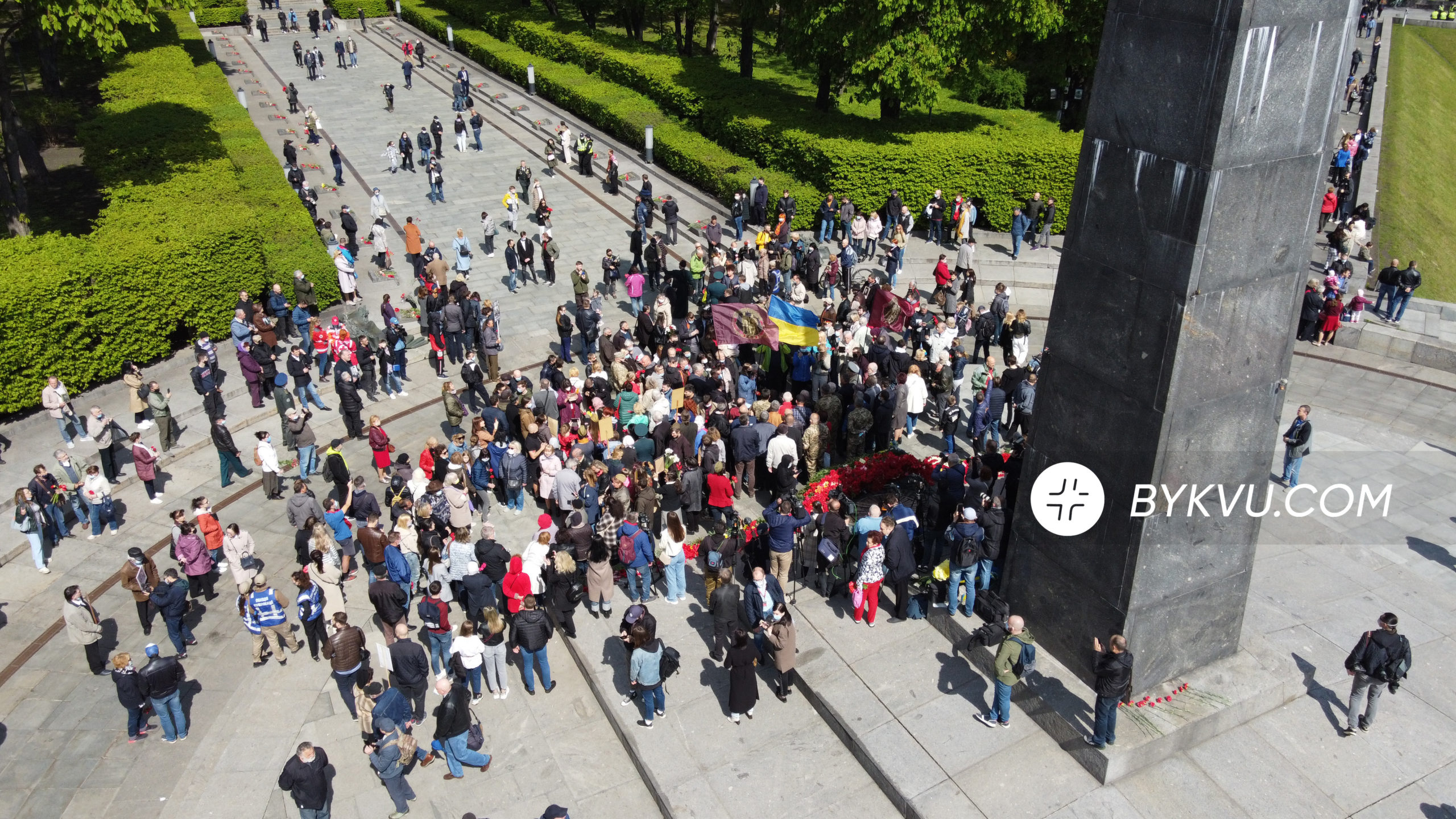 Kyiv police reported investigation on the 16 years old boy making a Nazi salute insulting the event visitors.  No other disturbances have been reported.