The BIHUS Info report reveals the true story behind the notorious Ukrainian MP-turned-academic dissertation.
Pursuing a Ph.D. an aspiring academic needs to write a fixed number of academic publications on the researched issue and  take part in scientific conferences presenting his research findings. The reporters took a close look at Ilya Kiva's dissertation records  and detected traces of forgery that put to doubt its academic credibility.
Academic publications
Illya Kiva's scholarly records list his published report for 2018 Interregional Academy of Personnel Management conference addressing the issue of "Specific aspects of citizens' involvement in political activities to exercise pressure on law-enforcement". The report was supposed to be published in the Academy conference journal in pages 152-154, while the journal counts only 144 pages.
The same situation happened with the publication for the 2019 conference journal. The record has Illya Kiva's article  listed in pages 414-416, while the conference journal is only 414 pages' long with the back pages set for the reference details.
Oksana Parkhomenko, who was in charge of both conferences, confirmed that Illya Kiva had not made a report on his research at neither of them.
"I don't remember him, I am honestly telling you. I can send you his article abstracts because it was me who collected the materials. But I don't remember his name," she said.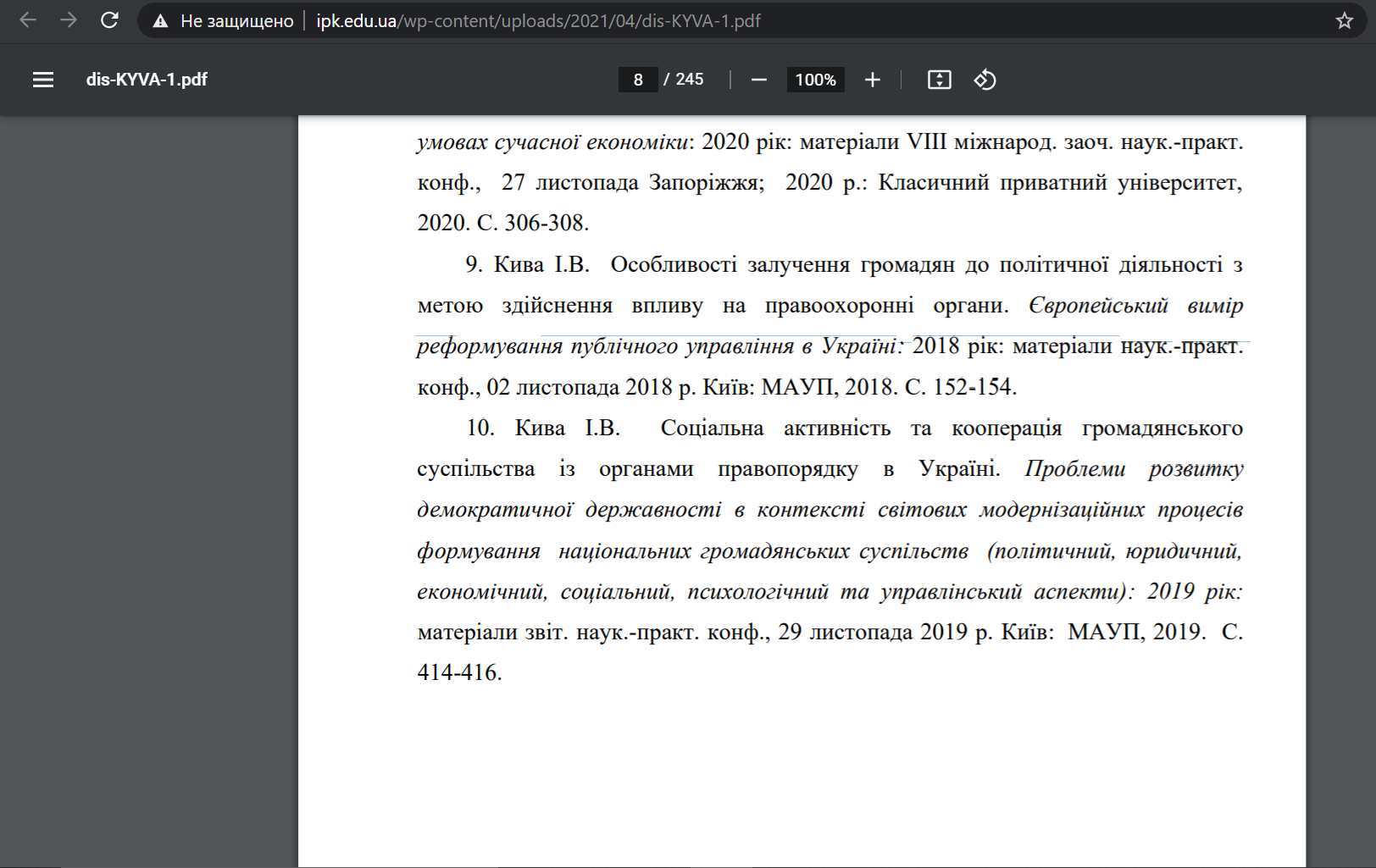 Illya Kiva listed 6 published articles that highlighted the main research data from his dissertation. One of the publications was written in English. The journalist found obvious mistakes in translations.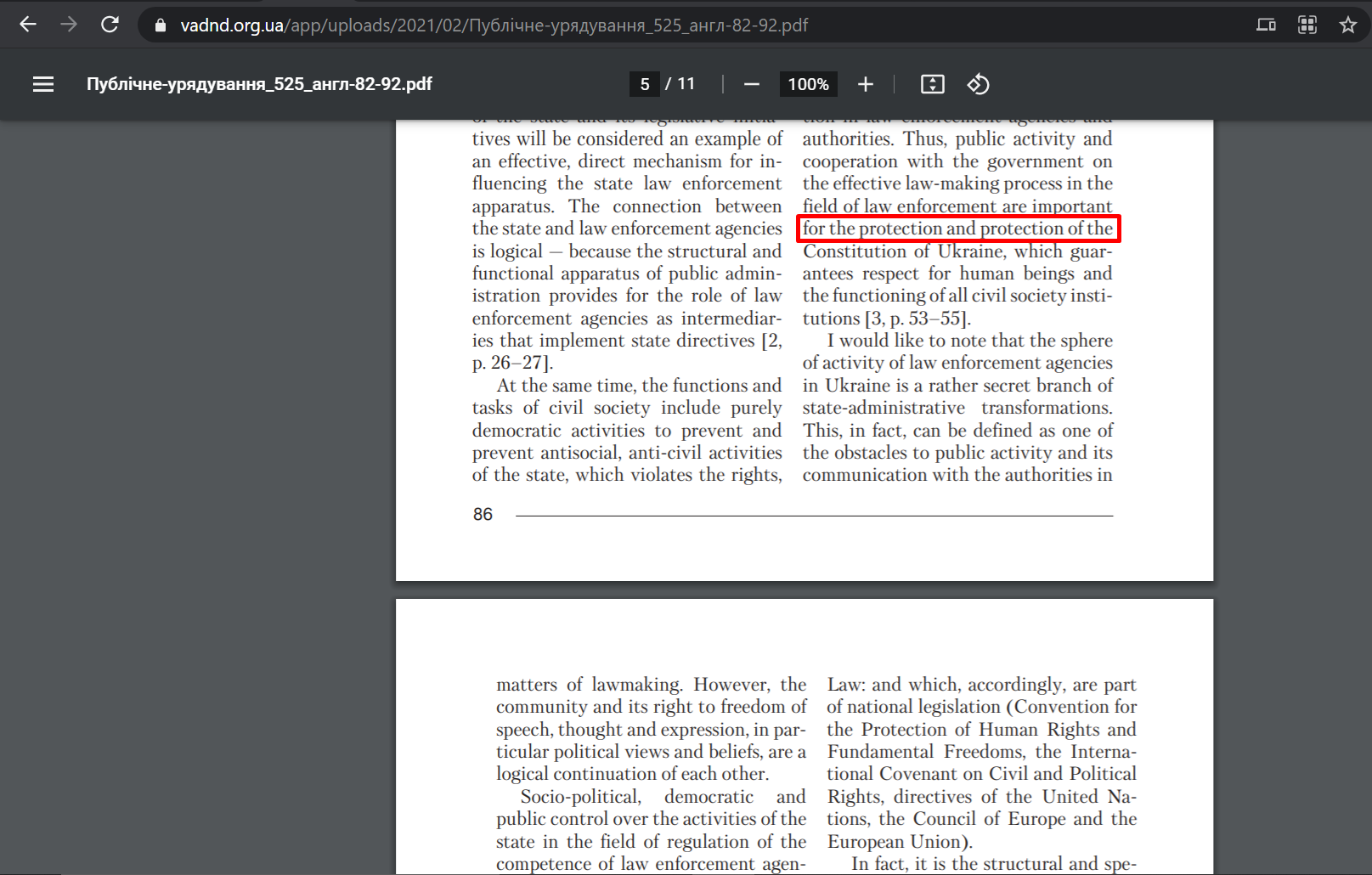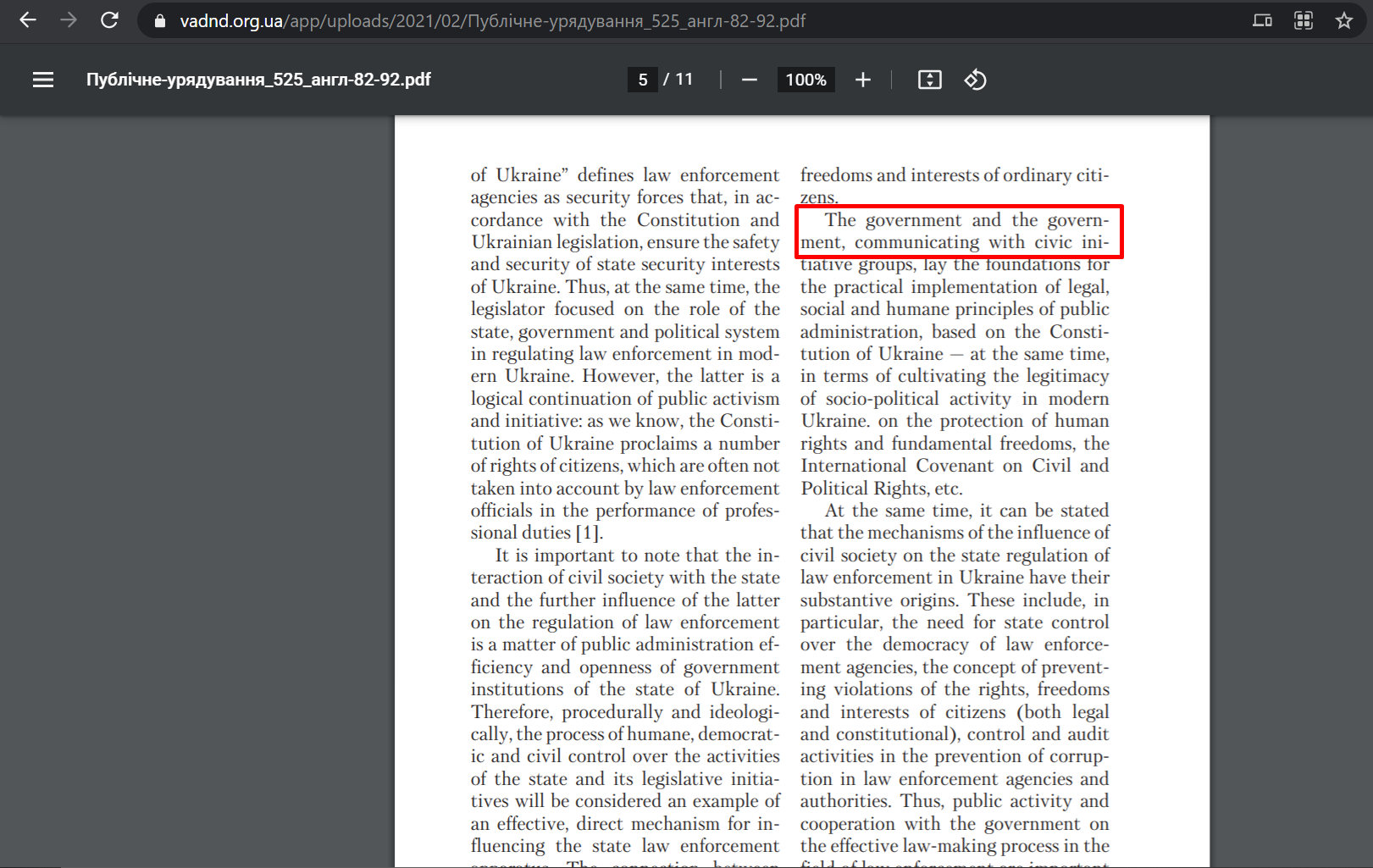 Notably, all the scholarly articles and reports listed in Illya Kiva's dissertation were published in 2019 – 2020, at the time of his work as a member of Parliament.
The dissertation
The journalists found numerous citations and quotations.   When asked about his dissertation sources and credits, Illya Kiva said that "the research paper cites both foreign and Ukrainian ones. I think that all the detailed information you can find immediately at the website".
His dissertation boasts citations of  John Locke, Sergiy Bratel, Jurgen Habermas, Phillipe Schmitter,  S.Allison, L.Sandstrom and many others.  'BIHUS info' report noticed that most of the citations come from the secondary sources, meaning that new academic Illya Kiva hardly read the works of scholars his work was citing.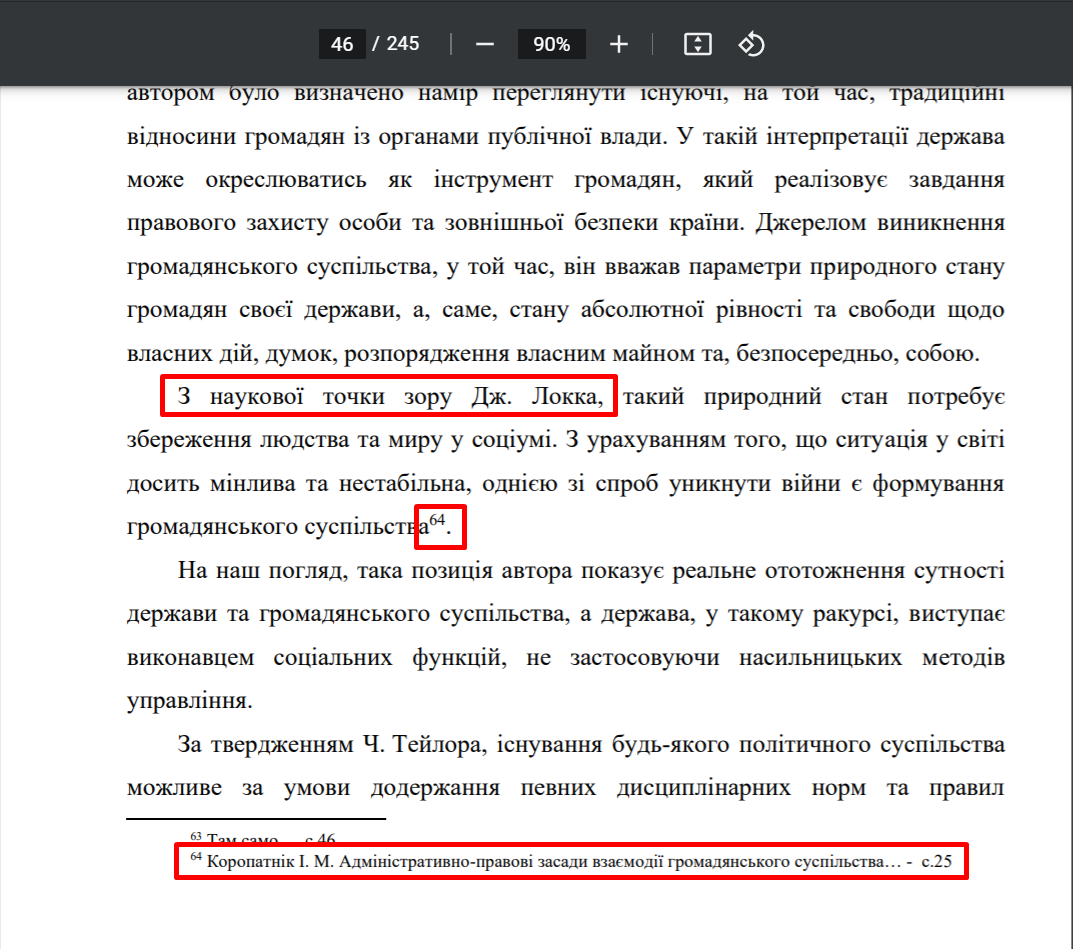 The journalists also found nonsensical passages, punctuation mistakes, and some allegedly non-existent scientific terms.
Illya Kiva declined comment on his academic work.  When asked about Jurgen Habermas quotations in his work, he retorted:  "You consider yourself the smartest here now? You want. . What do you want? To put me to shame or what?"
He suggested that journalists should come to his dissertation defence event to learn more from him and his dissertation advisor.
Professor Volodymyr Gurkovsky who Illya Kiva credits as his dissertation advisor, also declined to provide comments.
 Dissertation opponents of Illya Kiva and his forged certificates
Official opponents for Illya Kiva's dissertation were:
Alina Pomaza-Ponomarenko, Ph.D., Senior researcher and department Chairwoman at National University of Civil Protection.
Iryna Zhukova, candidate of sciences, associate professor, Deputy Head of Management Institute, and psychology teacher at 'University of Education Management'.
Both of them came up with positive assessment reports, and also chose not to talk to journalists on Illya Kiva's work.
For his dissertation, llya Kiva added four certificates to prove that his research got practical application. One of the certificates was issued by Prosecutor General's office. Iryna Venediktova, Ukraine's chief prosecutor,  informed that the certificate reflects 'exceptionally the perspective of the person who signed it'.
Another certificate came from Verkhovna Rada committee on Law-Enforcement Issues. Its representatives were out of reach for comment.
The two more were submitted by Interregional Academy of Personnel Management and  the public organization "All-Ukrainian Assembly of Ukrainian State Management Ph.D. scholars".
The certificate of the latter, according to the journalistic report, has been allegedly forged.  The reporters found the mismatching signatures on the same document, that was initially verified by O.Rudenko, and later was found in the attached files bearing the signature of another person, Y.Romanenko .
BIHUS info also discovered that the certificate came from the public organization headed by Iryna Zhukova who,  conincidently,  was Illya Kiva's official opponent at his dissertation defence.

.