MP Oleksandr Trukhin, who previously pleaded guilty to offering a bribe, has submitted a resignation letter.
The news came from MP Yaroslav Zhelezniak who posted the resignation letter on Telegram.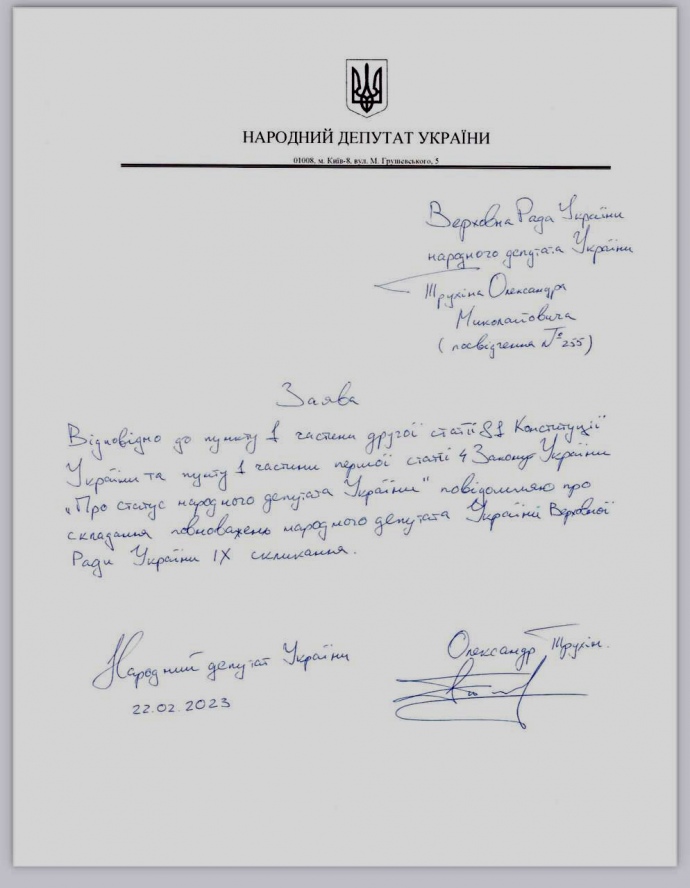 Zheleznyak added that the Regulation Committee of the Verkhovna Rada has already submitted the relevant resolution and it will be considered at the next session.
In 2019, Trukhin was elected as the 'Servant of the People' party representative in Dnipro region. In February 2022, he was expelled from the party because of the alleged attempt to bribe a police officer after a car crush.
Recently, it was reported that Trukhin pleaded guilty and signed a deal with prosecutors.