Since the beginning of the full-scale invasion, Russian troops have destroyed more than 5,000 hectares of forests in the 'Holy Mountains' National Park in Donetsk region.
Environment minister Ruslan Strilets noted that since March 2022, most of the park has been in the area of hostilities. Due to the risks to people's lives, perk activities were temporarily suspended.
'Instead of forests, there is burnt black earth. The infrastructure of the park suffered great damage as vehicles, computer equipment, other equipment were destroyed or stolen', the minister stated.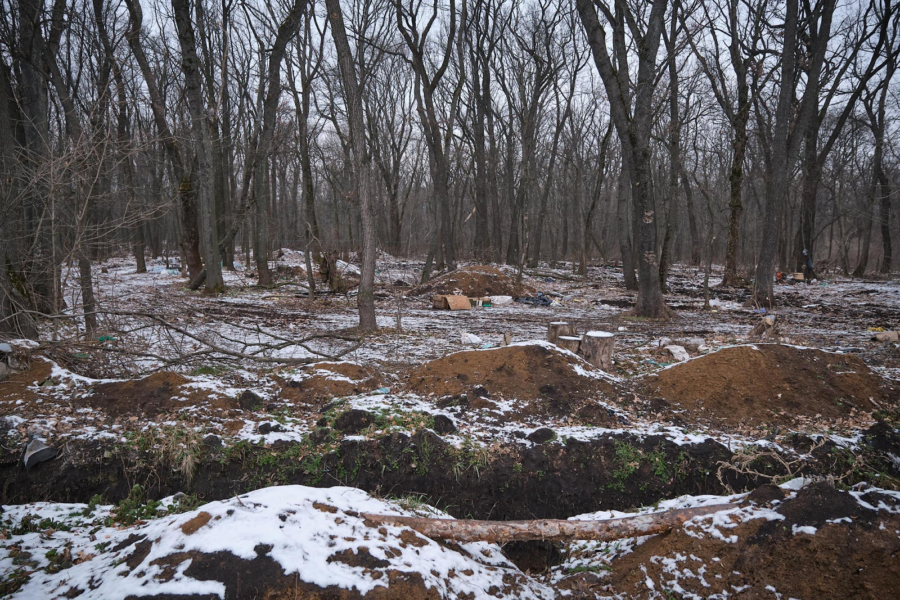 In total, 70% of pine forests were destroyed which is about 5,000 hectares. The estimated cost of losses is about 5.5 million hryvnias.
The ministry stressed that their priority is documenting every crime committed by Russians against nature and collecting data on the destruction of the environment because of the war.
The park received humanitarian aid, including Starlink terminals, computer equipment, food and hygiene items. The minister thanked the employees of the park, who in an extremely difficult time continued to perform their duties and extinguished fires caused by Russian strikes.