The former president of Ukraine and leader of the 'European Solidarity' party Petro Poroshenko brought the needed equipment to the Ukrainian military on the frontline in Donetsk region.
In a Facebook statement, Petro Poroshenko wrote that the equipment includes tablet computers, thermal imagers, winter tires and a mobile bath-laundry complex for the 79th brigade.
Petro Poroshenko noted that the 79th assault brigade has been in the hottest frontline positions since 2014.
'The soldiers of the 79th brigade are now in Marinka. Marinka is already a symbol. Our defenders took the positions there in 2014-2015. And no matter what Russians do, the Armed Forces of Ukraine will hold the ground there. The guys stand there as a concrete wall', the former president said.
Petro Poroshenko also thanked the Ukrainian military and added that in order to support them he, together with the volunteers, will do everything possible to provide the Ukrainian military with everything they need.
On January 12, tablet computers and thermal imagers were delivered to the military so that intelligence could adjust fire. The defenders also received tires for vehicles. After all, as Petro Poroshenko pointed out, a large number of volunteers bring cars to the frontline, but there are always not enough tires.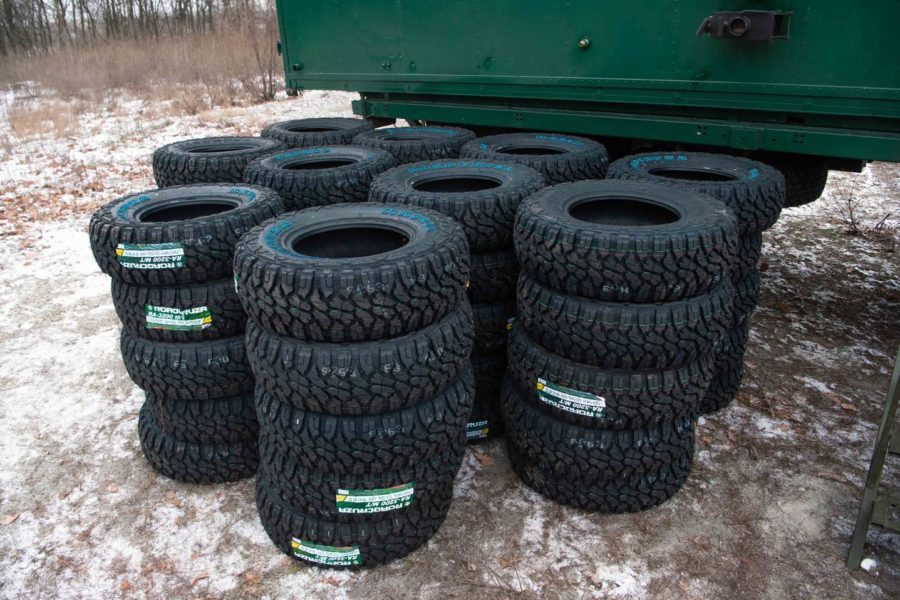 The aid also includes a bath-laundry complex and Roshen chocolates.