The Security Service of Ukraine detained in Kharkiv a FSB agent who was preparing terrorist attacks against Ukrainian pilots and special forces.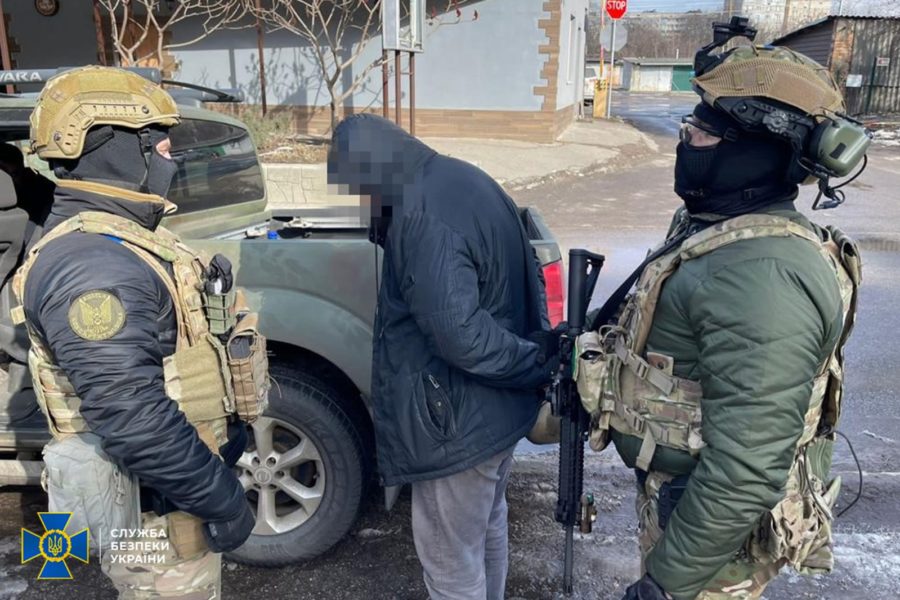 According to the SBU, the detainee was engaged in the preparation of terrorist attacks against Ukraine's Defense Forces.
The agent followed the Ukrainian military and tried to establish their temporary deployment and residence, as well as the routes of movement.
He most carefully followed military pilots, commanders of special units of the Armed Forces of Ukraine and employees of the Security Service.
The facts of covert photo and video recording of the surrounding territory of the bases of the Ukrainian defense forces and their vehicles were documented by the SBU.
Near one of the houses where Ukrainian servicemen live, a cache of explosives, which the enemy planned to use to commit terrorist attacks, was discovered.
The SBU continues investigation into the case.