The pilot of the armed forces of the Russian Federation, who bombed civilian objects in Kharkiv region, was found guilty and sentenced to 12 years in prison.
As reported by the Prosecutor General office, the convict served as the deputy commander of the unit within the 6th air force army of the Russian Federation.
According to the law enforcement, in March 2022, he received a combat order, which specified the tasks of destroying civilian objects in the territory of Kharkiv and Kharkiv region by bombing. He was also given the coordinates of the target – the "Kharkiv" radio and television transmission station.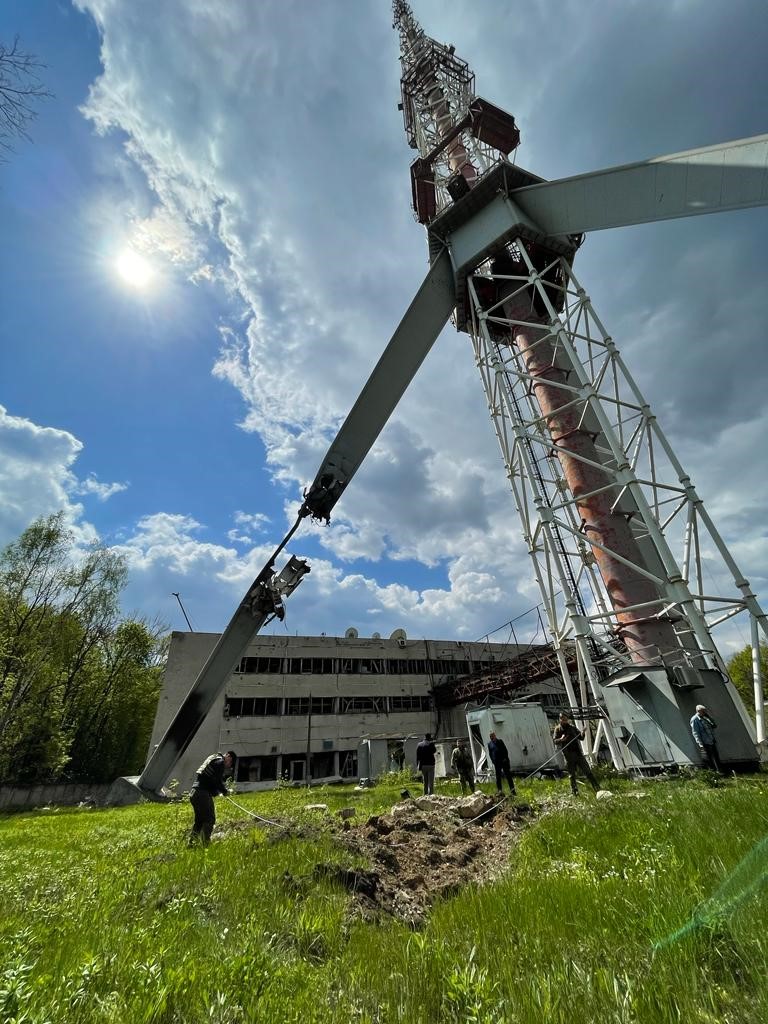 The radio and television transmission station is a civilian object and is not used with the military purpose in any way.
Weapons, military equipment, and ammunition are not located in the territory of the station and around it, and units of the Armed Forces, other military formations and law enforcement agencies of Ukraine are not stationed there. The equipment placed at the facility does not broadcast, distribute or transmit information between military units and for their needs.
The station ensures the provision of telecommunication services, the functioning of the notification system and the broadcasting of television and radio programs. Due to this, the population receives information about threats of emergencies, threats to life or health of people and damage to property, as well as recommendations for their avoidance.
Because of the bombing, the television tower suffered damage to its metal structure, which significantly reduced its load-bearing capacity and made further safe operation impossible. The administrative building of the station, as well as the equipment, were damaged.
On March 6, 2022, the Su-34 plane piloted by the convict was shot down by the servicemen of the National Guard of Ukraine. The pilot ejected and, after landing, was detained by the military personnel of the National Guard of Ukraine.