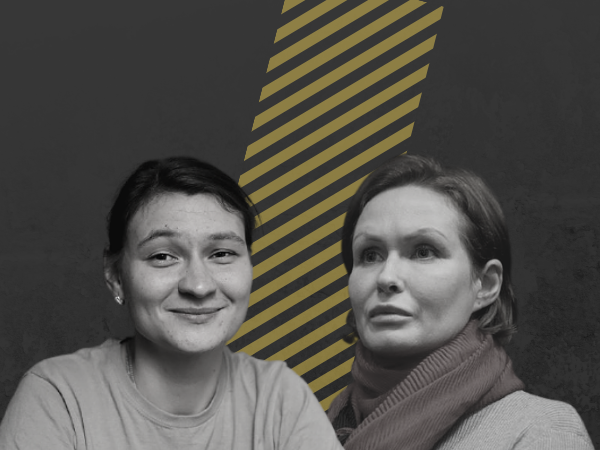 'The situation is disturbing – we are really being shadowed. After Yana reported surveillance and attempts to break into her residence, I am trying to keep a close eye on the cars that drive next to me', wrote Kuzmenko on Facebook on August 18.
She did not provide any details, but made a statement she was not suffering from depression and was not going to commit suicide.
Earlier, another person involved in Sheremet's case, Andriy Antonenko, wrote a similar letter noting that he feared for his life. Yana Duhar made the same statement reporting about the surveillance.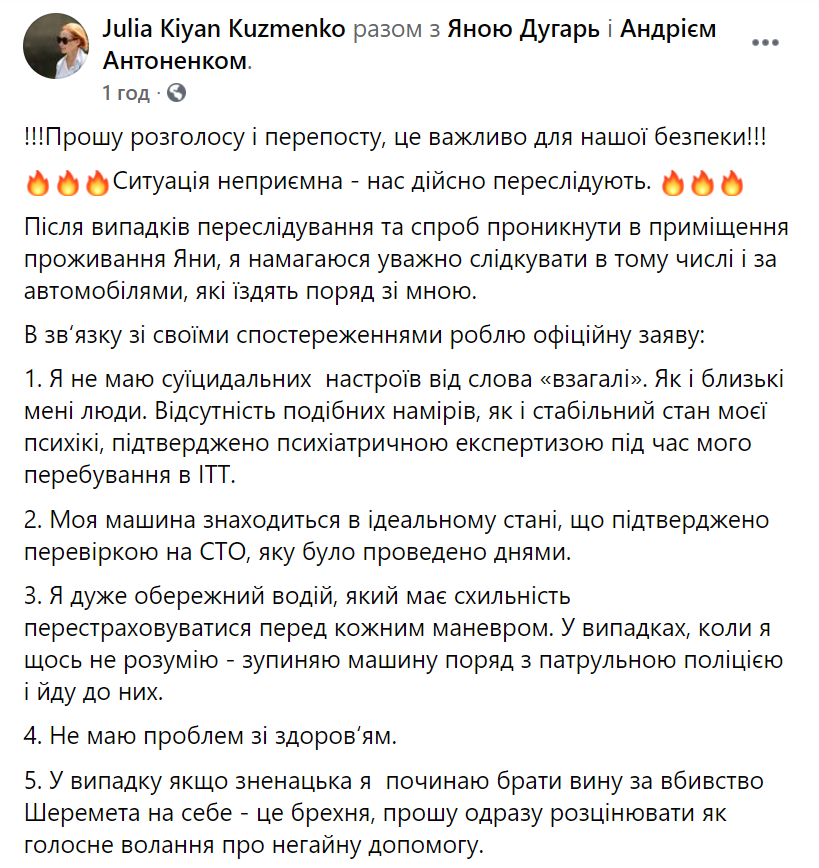 Backstory
Pavel Sheremet died in Kyiv on July 20, 2016 in a car explosion.  The Ukrainian Prosecutor's Office stated the explosion was caused by a bomb and labelled the death of Sheremet a murder.
On December 12, 2019, at a briefing attended by Prosecutor General Ruslan Ryaboshapka and President Volodymyr Zelensky, the then Interior Minister Arsen Avakov claimed Duhar, Kuzmenko and Antonenko to be suspects in the murder.
President Zelensky stated that he hoped to hear the name of the person who ordered the murder very soon.
On January 4, 2021, audio recordings published in which senior KGB officials in Belarus allegedly discussed killing of Sheremet. According to the recording, the murder of Sheremet was approved by Alexander Lukashenko.