According Ukraine's prime minister Denys Shmygal announcement on his Facebook account, the agreement was reached at the talks between Ukraine's vice prime minister Olga Stefanishyna and EU Commission vice President Vera Yurkova.
The Digital Green Certificate will be a proof that a person has been vaccinated against COVID-19, received a negative test result or recovered from COVID-19, making Ukrainian and EU certificates compatible and granting Ukrainians a chance to travel across Europe without any discrimination", added Shmygal.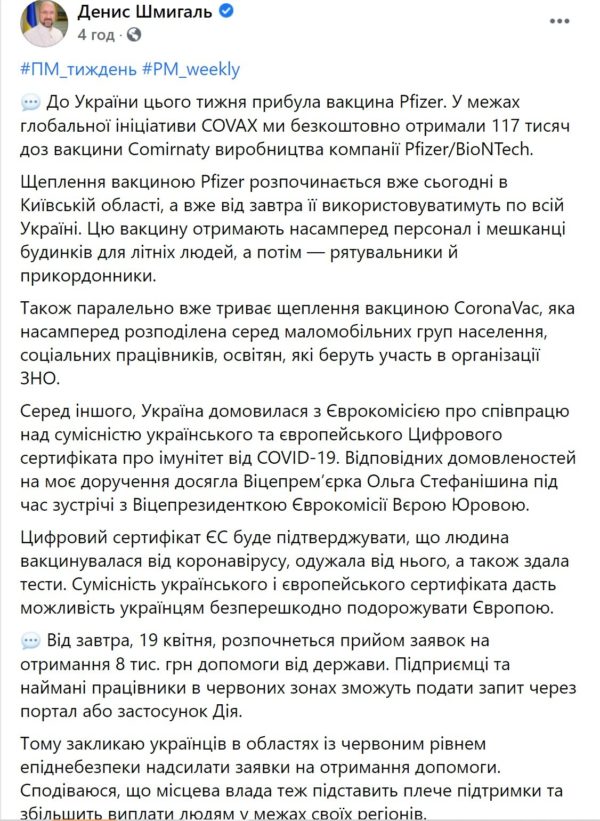 In the light of public health restrictions, European Union came forth last month with its Digital Green Certificate plan to enable unrestricted movement within the EU borders.