The Ministry of Foreign Affairs of Ukraine and BRAND UKRAINE, with the support of the EU, are launching the #WhatWeAreFightingFor campaign on the anniversary of the full-scale Russian invasion. The purpose of the campaign is to explain to foreigners the values of Ukrainians and what they are fighting for.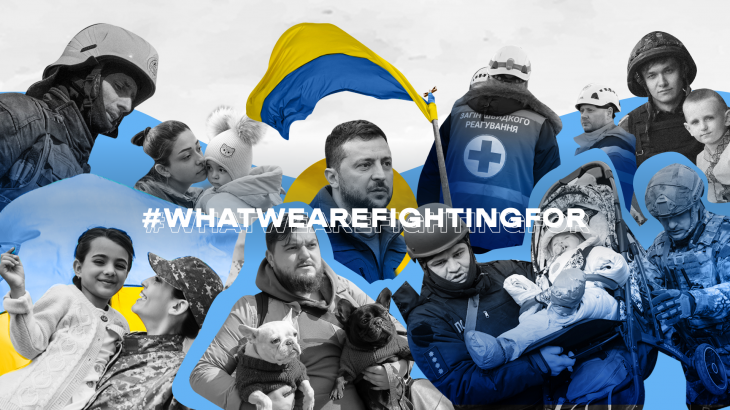 As the foreign ministry reported, the international communication campaign #WhatWeAreFightingFor starts on February 24, 2023. A year ago on this day, Russia's full-scale invasion of Ukraine began.
The main goal of this campaign is to explain to the foreign audience why the territorial integrity of Ukraine cannot be a subject of discussion under any circumstances and what all Ukrainians are is fighting for.
The campaign promotes the principles of peace, which are components of the peace formula of the President of Ukraine. The campaign also explains the values of Ukrainians, which they share with other peoples of the world, and emphasizes the diversity of Ukraine's regions. The campaign is financed by the European Union.
After the launch of the campaign teaser in October 2022, Ukrainians were asked to share their reasons and motivation to fight. The answers showed that for many Ukrainians the most important reason for fighting is to protect their home, family, origin and culture.
The central component of the #WhatWeAreFightingFor campaign is a unique special project on the official website of Ukraine, Ukraine.ua, which tells about the uniqueness of each region of Ukraine. The articles were prepared in partnership with leading national historical institutions and experts. The campaign is complemented by a series of videos and explainers.