'Ukrposhta' national postal operator announced the release of new stamps. The stamps mark the anniversary of the liberation of Bucha, Irpin and Hostomel from Russian occupiers.
These towns in Kyiv region became symbols of Russian war crimes in Ukraine.
As stated by Ukrposhta, the main theme of the release is 'We will not forget! We will not forgive!'
The photo of Irpin shows the scale of urban destruction. Other stamps feature a destroyed convoy of enemy armored vehicles in Vokzalna Street in Bucha, crossings over the Irpin River that was the main evacuation route for the civilian population, and a picture of the world's largest transport plane AN-225 Mriya destroyed by the enemy at the airfield in Hostomel.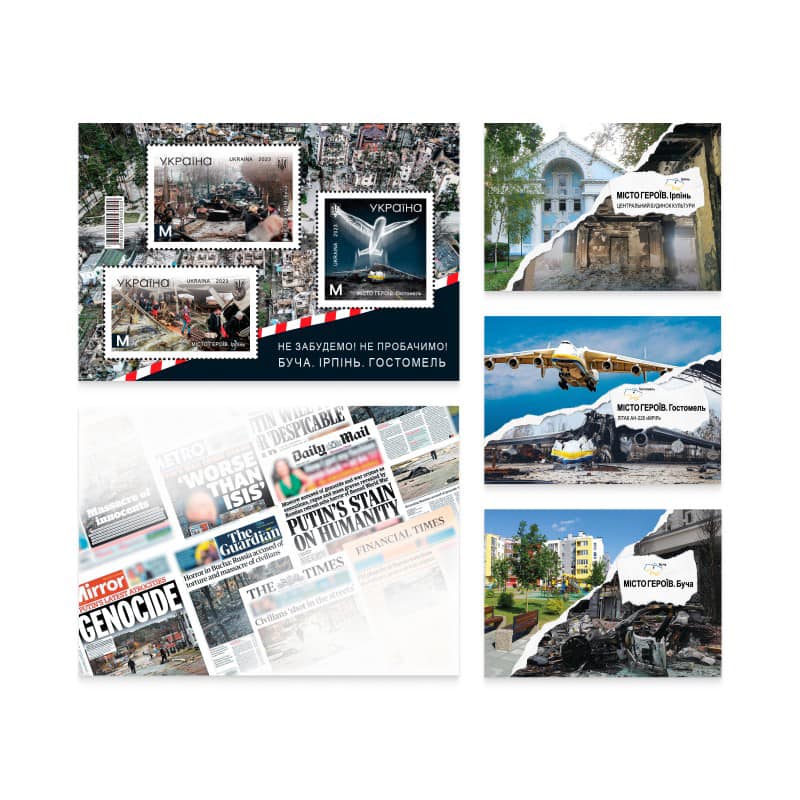 The stamps will be available on March 31. The circulation of the release is 100 thousand copies.