Ukrainian rescuers, who recently arrived in Turkey to help in the elimination of the consequences of the earthquake, continue the search and rescue operation in the designated area in Hatay province.
As reported by the State Emergency Service, Ukrainian team is divided into two groups that work according to the 6-hour shift schedule.
Ukrainian rescuers have already examined 61 buildings and cleared 35 rubble sites searching for possible victims.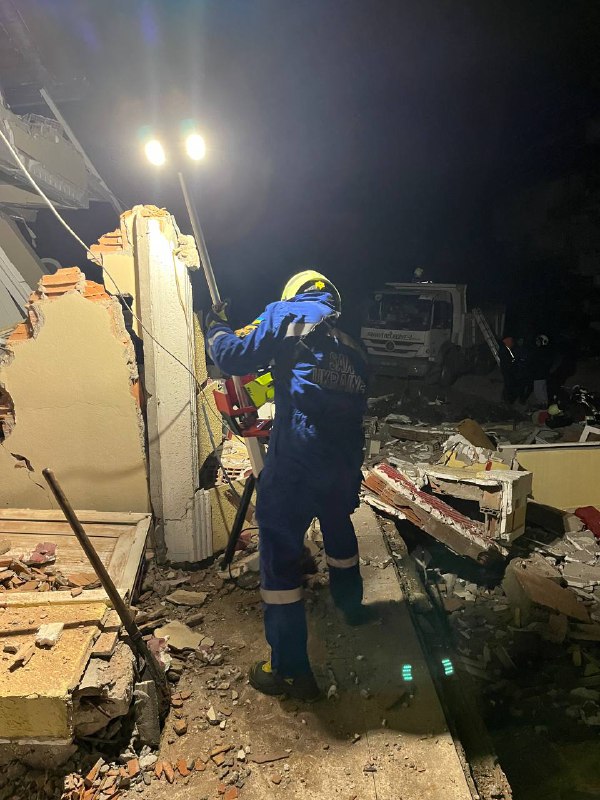 As reported earlier, Ukrainian rescuers arrived in Turkey yesterday.
On February 9, the rescuers of the State Emergency Service of Ukraine began search and rescue operations in the Turkish province of Hatay.
According to the State Emergency Service, a total of 87 personnel, 18 units of equipment and 10 search and rescue dogs were sent from Ukraine to eliminate the consequences of the earthquake. The groups are equipped with Starlink terminals, drones, machinery and all the necessary equipment for performing tasks at the site of a search and rescue operation.