On March 17, a collection of 555 books by British author and illustrator Shirley Hughes was presented to the National Library of Ukraine in Kyiv.
As informed by the culture ministry, 51 books will be transferred to the Kherson Regional Children's Library, 51 to the Mykolaiv Regional Library, and 30 to the Donetsk Regional Children's Library.
It is noted that on February 24, 2022, the children of 94-year-old Shirley Hughes informed their mother about the full-scale invasion of the Russian Federation into Ukraine. In response to the news, Shirley said, 'I believe that the Ukrainians will win!' The next day, Shirley Hughes was gone.
Her children decided to transfer the unique book collection to Ukraine. Her eldest son Ed is a well-known journalist for The Guardian. He has been staying in Ukraine for a long time and has visited liberated and frontline cities.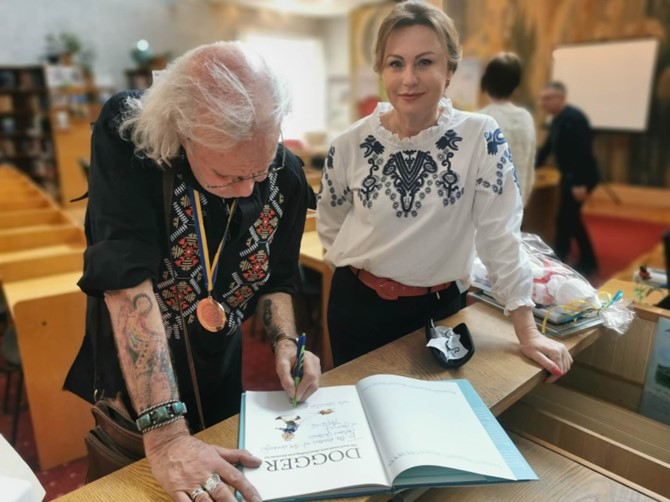 Shirley Hughes was an English writer and illustrator. She wrote more than fifty books, which have sold more than 11.5 million copies, and illustrated more than two hundred.