The Ukrainian Government issued an order № 666-р dated June 18, 2021 (it is published on the official Government website), according to which the company's Supervisory Board members (Leshchenko is among them) contracts were extended by three months.
The Cabinet of Ministers decided to extend the terms of office of Sevki Acuner, Andreas Matje (the independent Supervisory Board members), Serhii Leshchenko and Oleh Zhuravliov (the representatives of the state) till the new members of the Supervisory Board appointment 'but for not more than three months.'
The term of the contracts was extended by 'signing additional contracts for three months'.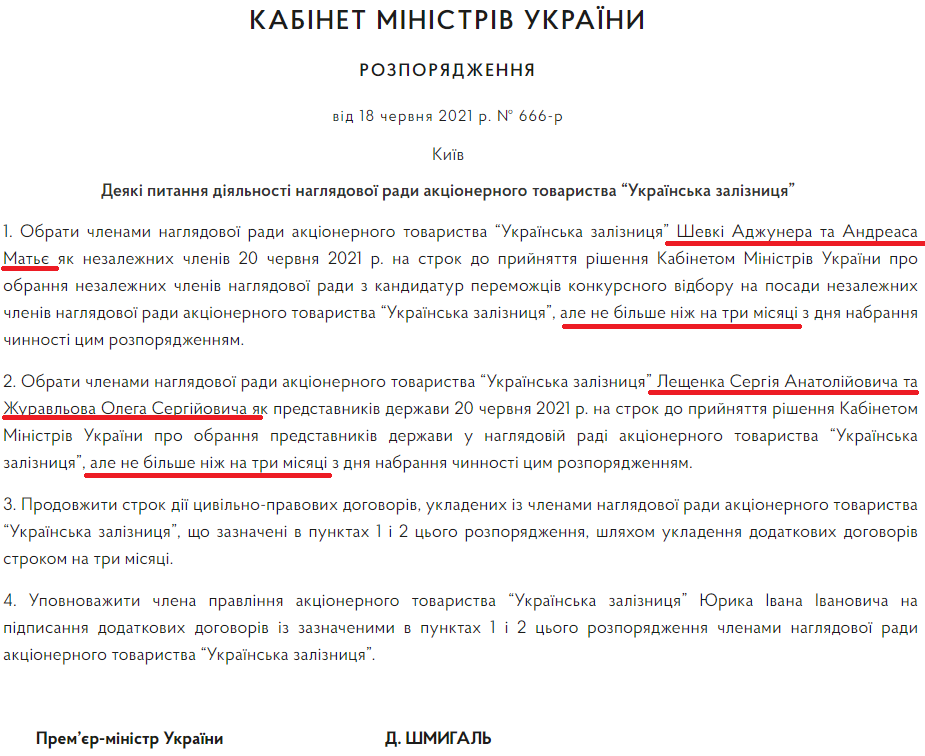 As is known, Serhii Leshchenko has been a member of the 'Ukrzaliznytsia' Supervisory Board since December 2019.
According to the assets declarations submitted by him from February until June 2021 inclusive, Serhii Leshchenko's monthly wages in 'Ukrainian Railways' are more than 332 thousand hryvnias.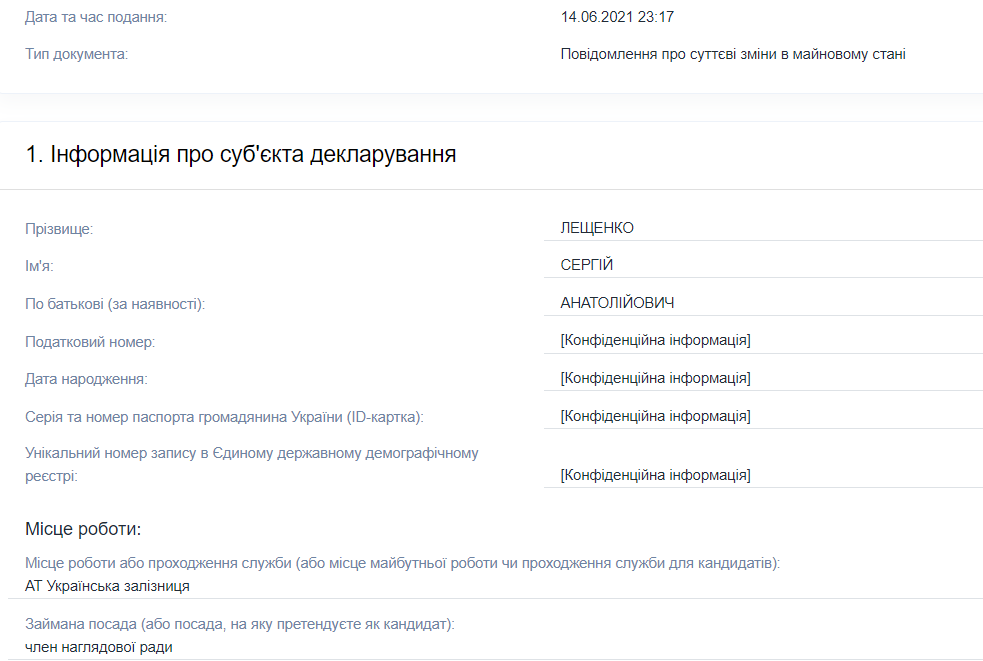 Last year Leshchenko received an average monthly wage of 210 thousand hryvnias in 'Ukrainian Railways'.
It should be noted that in 2020, according to the company's press service, 'Ukrzaliznytsia' operated at a loss.
'Ukrainian Railways' press service informed that 'because of pandemic and systemic global economic downturn the volumes of rail freight reduced drastically in the whole world', therefore '"Ukrzalinytsia" suffered unprecedented financial losses in 2020'.
According to the preliminary appraisal the approximate losses were '12–14 billion of hryvnias'.
'This sum is actually a subvention provided by the company to the state as the company had taken a responsibility for the financial wellbeing of the thousands of people during several months of lockdowns. The railways were not firing the employees and […] kept paying them 100 per cent salary […],' the press service of 'Ukrzaliznytsia' specified.
In the beginning of April, 2021 it was announced that in 2020 the JSC 'Ukrainian Railways' incurred a net loss of 11,9 billion hryvnias, in 2019 the company recorded a 2,988 billion hryvnias net profit.