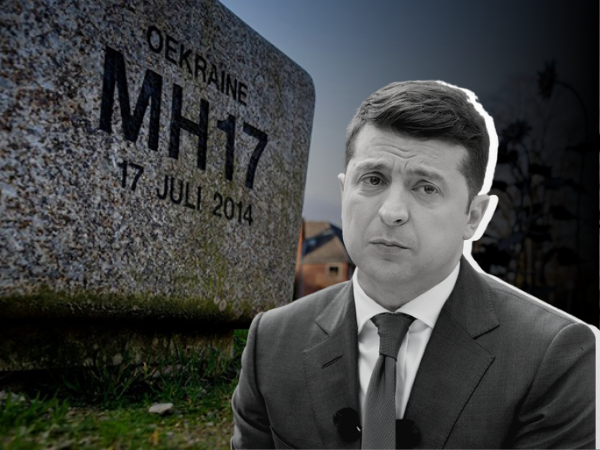 The statement appeared on the Twitter and Instagram accounts of President Zelensky.
'Sadness and pain are in our hearts on the seventh anniversary of a terrible tragedy and unspeakable crime that will be remembered by the whole world. 298 people died on flight MH17. It is impossible to believe that this happened in the modern world. My condolences. We make every effort to establish the truth. Responsibility is inevitable!'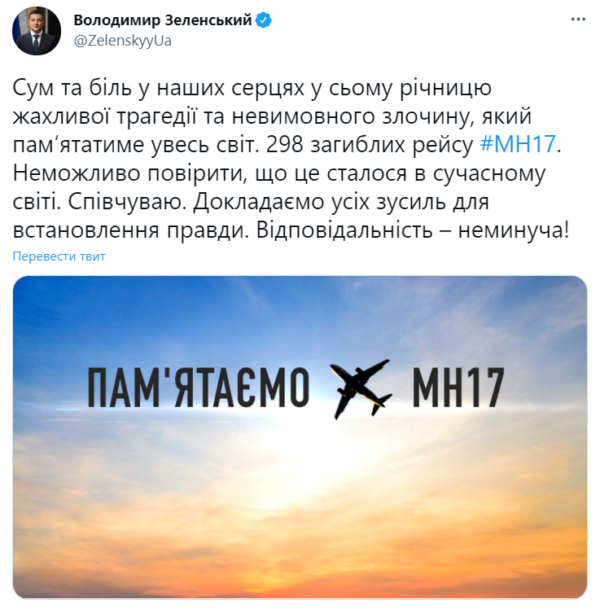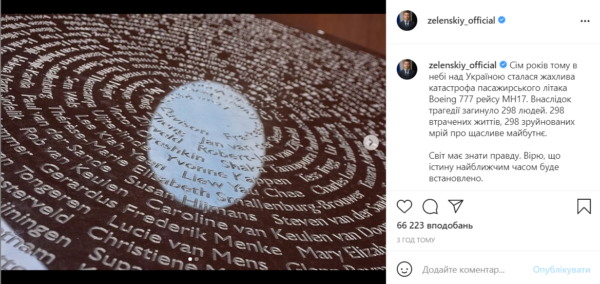 At the same time, the website of the President's Office mentions Russia's involvement in the downing of the plane indirectly, citing data from the international investigation team.
'The International Joint Investigation Team, which included representatives of the Netherlands, Australia, Belgium, Malaysia and Ukraine, concluded that the plane had been shot down by the Buk anti-aircraft missile system, which belonged to the stationed in Kursk 53rd Anti-Aircraft Missile Brigade of the Russian Armed Forces. The team also named four people involved in the transportation and combat use of Buk.'
The President's Office adds that Ukraine is closely monitoring the ongoing trial in the Netherlands and hopes that Russia will cooperate with investigators in this case in order to find out the truth and bring the perpetrators to justice.