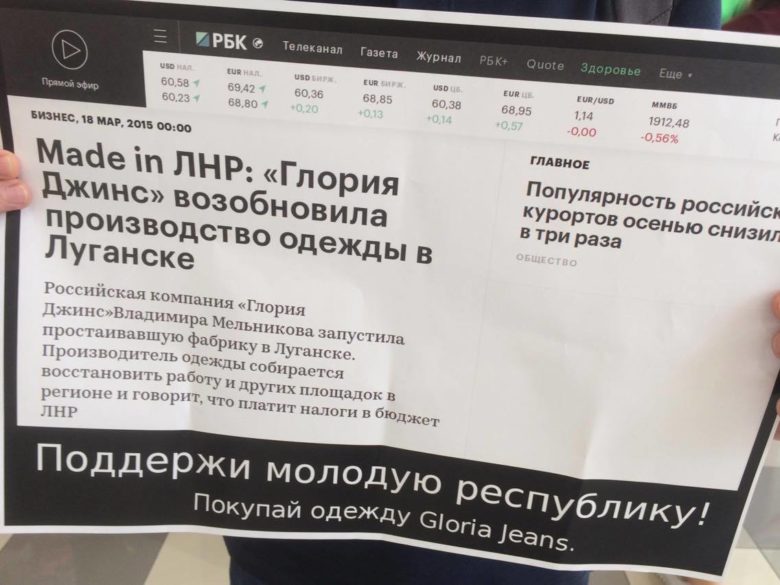 Now we have to, because the 'Gloria Jeans' apparel is found to be made in Russia-occupied territories of Ukraine's Donbas.
Established in 1988 as a cooperative "Gloriya", the Moscow-based 'Gloria Jeans' company is owned by Volodymyr Melnikov.The company entered the Ukrainian market in 2001 setting up offices in Kyiv, Kharkiv, Dnipropetrovsk, Lviv, Mykolayev, Kherson and Donetsk. In 2006, the company bought Luhansk "Styl" garment factory. Expanding its presence in Ukraine, 'Gloria Jeans' acquired five more garment factories in Luhansk region and now exports its apparel under brands 'Gloria Jeans' and 'Gee Jay' to Russia, Belarus, Kazakhstan, and Georgia. In the face of the Covid pandemic, the company doubled its profits to $53 million dollars and now moves to expand to 610 locations aiming for an IPO.
The scandal erupted in 2017 when the SBU reported that 'Gloria Jeans' kept their production facilities in Russia-occupied territories paying taxes to pro-Russian terrorists of DNR and LNR. The reported cited Luhansk 'Styl' garment factory.
The SBU report looked long overdue because the first reports of 'Gloria Jeans' resuming production in occupied Luhansk surfaced in 2015. Back then, the company owner Volodymyr Melnikov was quoted by RBC media outlet as saying that the Luhansk facility kept 500 out of its 1,500 garment workers. According to RBC, the factory, on the day of production restart, welcomed a visit of LNR leader Ihor Plotnisky.
The apparel company owner was reported to invest 1,5 billion roubles in his garment business in the occupied territories promising to set up production facilities in  Bilokurakove, Krasnyi Luch, Rubezhnoye, Starobelsk, Pervomaysk, Bilovodsk, and Chervonopartyzansk. 'Styl" factory in Luhansk would be made a main production location managing cutting, dyeing and patternmaking while the new facilities would provide for supplementary operations.
'RBC' story also found that 'Gloria Jeans' paid taxes to pro-Russian separatists' administration failing to re-register its assets in Ukraine-controlled territory.
Volodymyr Melnikov obviously kept his promises- in April, 2017, the local media 'Donetsk news' ran a story about 'Gloria Jeans' facilities in Krasnyi Luch that was said to have 210 garment workers and was fully operational.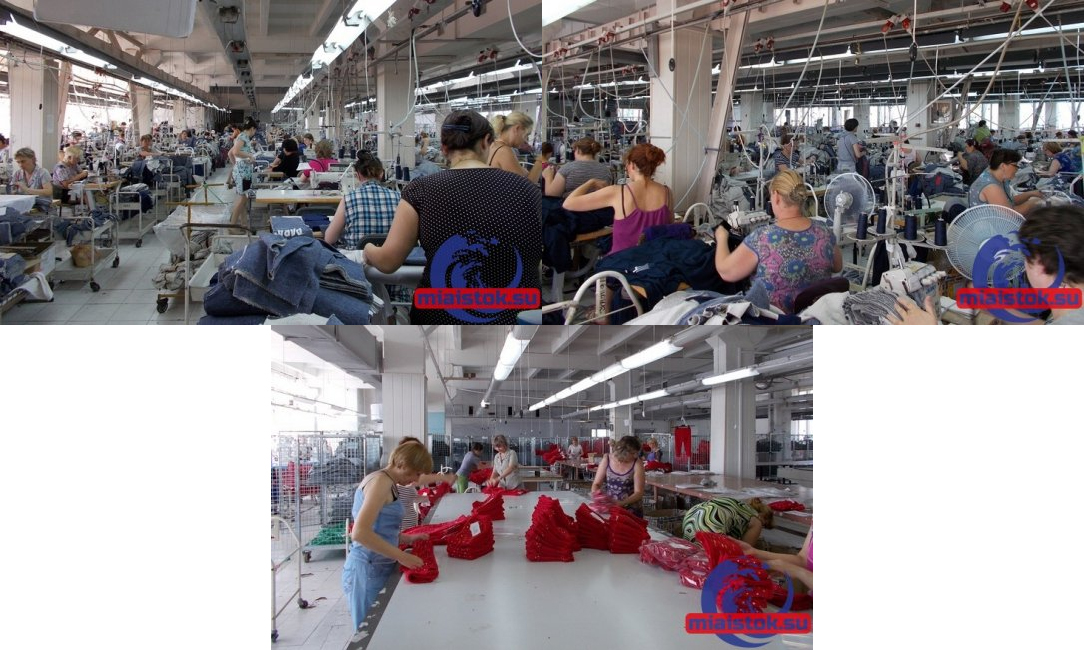 Google maps search for 'Gloria Jeans' production in 89 Vatutin St.,  Luhansk, conveniently provides you with reviews on the business confirming that it is a garment factory that produces apparel and zip fasteners.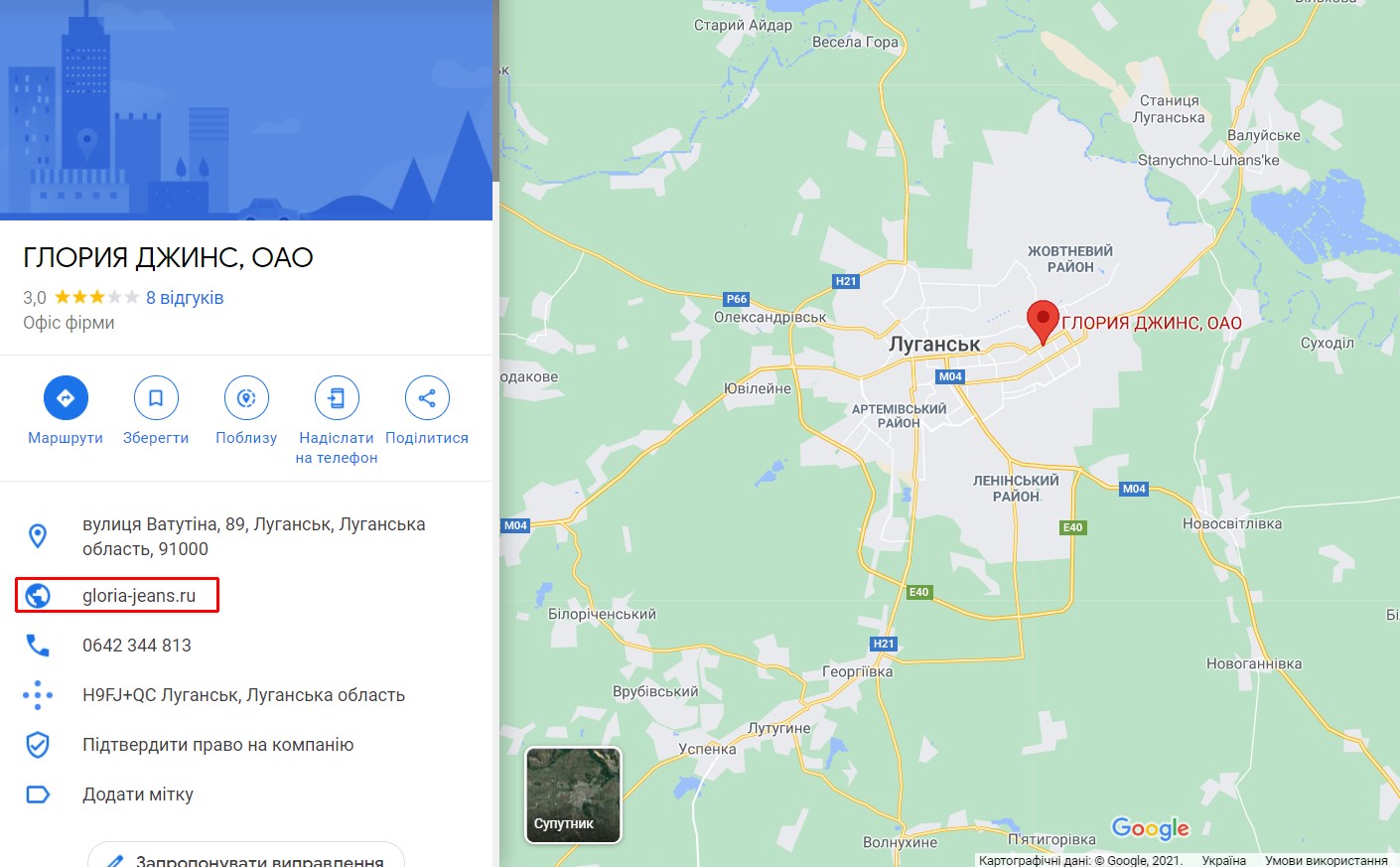 'Gloria Jeans' finds production in occupied Ukrainian territories rather cost-effective. In 2015, the company owner confessed that a garment worker at his factory in occupied Donbas was paid average $3,6 an hour in contrast to the pay rates in Russia and China, where sewers were making $5,7 and $6,6 an hour respectively. Given the status of the occupied territories, companies could easily disregard minimum pay policies and abuse workforce rights.
Apart from production in the occupied Donbas territories, 'Gloria Jeans' kept rolling out its new stores in Russia-annexed Crimea. In 2015, the company got two stores in Simferopol.
Despite the charges of sponsoring terrorism, 'Gloria Jeans' still carries on its business operations in Ukraine boasting a chain of 24 stores selling apparel  across the country.
After all, such media reports demand reaction from Zelensky and his officials. Sanctioning a company accused of sponsoring terrorism could come as an adequate and lawful move.  Instead, we see our security agencies and government paying no heed to Russian business expansion that uses Ukrainian workers in the occupied territories of Donbas.