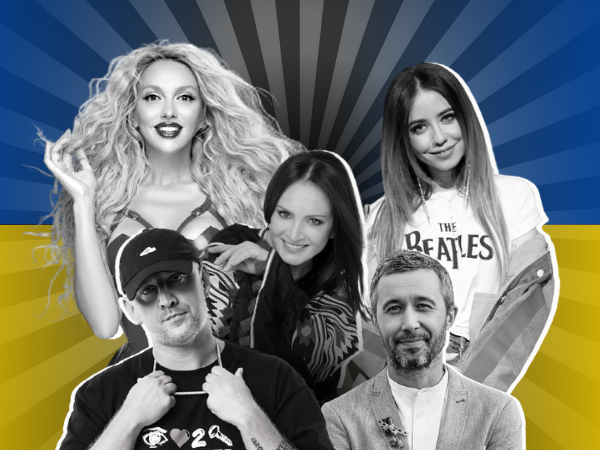 On August 2, President Volodymyr Zelensky presented  a program of Independence Day celebration featuring a star-strudded concert. Soon after the organizers unveiled the event line-up.
Who are the acts set to perform?
The concert will feature performances from  Serhii Babkin, Iryna Bilyk, Oleh Vynnyk, JAMALA, Okean Elzy, Verka Serdyuchka, Tina Karol, DOROFEEVA, DZIDZIO, GO_A, KAZKA, MONATIK, MOZGI, Sofia Rotaru, Ruslana, Nina Matvienko, Natalia Mohylevska, Olya Polyakova, Oleksandr Ponomariov, Potap, SKRYABIN, SKY, TNMK, 'Vopli Vidopliasova', 'Braty Hadiukiny', BRUTTO, TAYANNA, Arsen Mirzoyan, Liudmyla Monastyrska, Taras Petrynenko, Khrystyna Solovii, Valentyn Dytiuk, Kyiv Symphony Orchestra and the National Academic Ensemble named after P. Virskyi.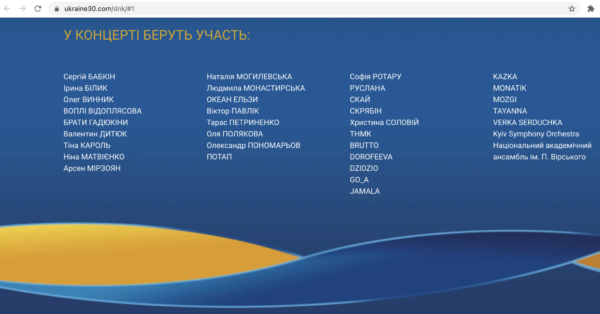 The event lineup raised eyerbrows in Ukraine as many of the artists slated to perform at  Indendence Day concert  regularly tour and perform in Russia, visit occupied Crimea, and colloborate with Russian musicians  totally disregarding the current context of Ukraine-Russia relations.
Oleh Vynnyk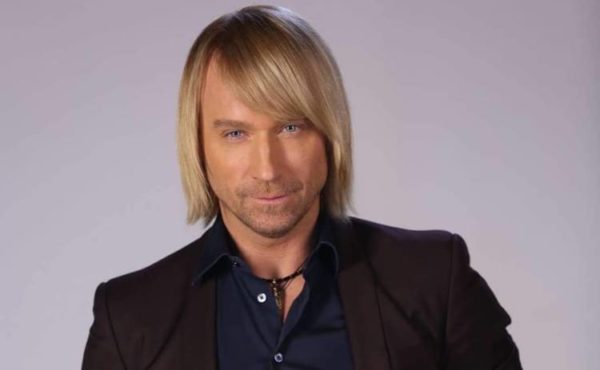 Oleh Vynnyk has a solid record of controversial statements  thought he never spoke openly on Crimea issue.
In 2019,  the Ukrainian crooner joined  Russian artists  in a music video with a seeminly peace-loving message. In the video, Russian pop stars  most of whom publicly supported Vladimir Putin's policies are brought together for rendetion of a 'peace-to-all' song.  Facing backlash, Oleh Vynnyk came up with excuses – the artist claimed he thought it was a 'flashmob' thing, which he agreed to, insisting he never knew it was going to be part  of video production  of Russian pop stars.
In another awkward Crimea commentary, the artist claimed  "he doesn't know whose territory the pennisula is'.  He soon apologized for his words, sidestepping the issue of occupied Crimea.
Last year, he was also set to perform in Brest, Belarus, right on the eve of last year's presidental elections. The artist's manager Serhii Bukshin refused to reveal from whom the invitation to perform came arguing that he 'has nothing to do with Lukashenko'.
The event was canceled after most of the billed acts chose to pull out over facing backlash. Oleh Vinnyk, notably, didn't join the cancellations.
In October 2020, Vynnyk performed at the wedding of Viktor Medvedchuk's stepson.
Sofia Rotaru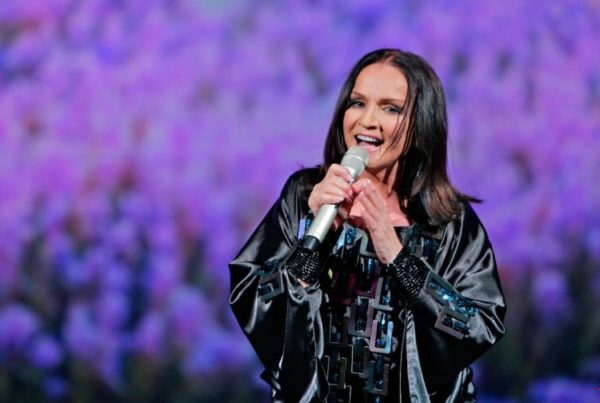 Last year, Sofia Rotaru was  mostly perforing in Russia, yet she agreed to appear in Zelensky's f '95 kvartal' variety show in Ukraine.
Few years earlier,  Sophia  Rotaru found herself at the centre of a scandal  after her sister revealed the artist donated money to Ukraine's combat veterans who fought in Donbas.
The scandal broke out when the artist was amid her tour  in Russia, which made her tour manager Serhii Lavrov appear on the notorious '60 Minutes' Russian TV show to say that Rotaru 'never sponsored the war'.
Verka Serdyuchka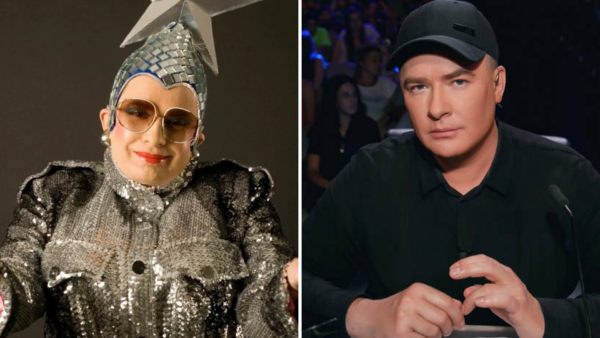 Andrii Danylko known as Verka Serdyuchka was among the artists who reportedly performed at the wedding of Viktor Medvedchuk's stepson.
In 2019, the artist donning his full 'stage persona' attire,  gave an interview to the Russian TV show '60 Minutes' and quipped that Ukrainian  Eurovision contestants were drawn into the political controversy over Crimea and facedgrilled with questions over occupied Crimea.  The artist also admitted that he still was performing at private parties in Russia.
DOROFEEVA, MOZGI and Potap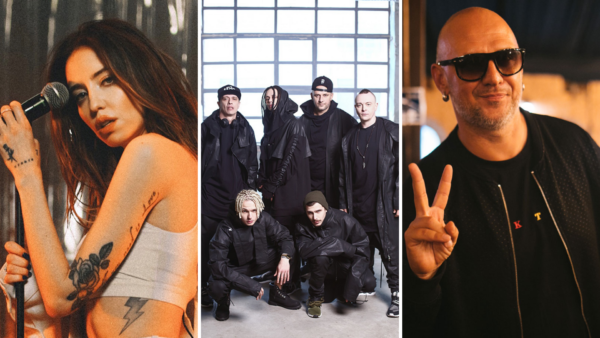 Nadia Dorofeeva (DOROFEEVA) and a member of MOZGI pop group Oleksii Zavhorodnyi for long performed as pop duo known as  'Vremya i Steklo'.  The pop group had a string of hits in Russia  produced by Oleksiy Potapenko, known as Potap.
At their 2017 concert in Anapa, Russia,  Zavhorodnyi awkwardly adressed the crowd calling them 'the future of our country'.
The pop group had no qualms performing  in Russia's capital  in 2017 soon after they were named  the 'best Ukrainian pop act ' at YUNA awards.
'Vremya i Steklo' also performed at the wedding of Viktor Medvedchuk's stepson in 2020.
In 2014, at the time of fierce clashes at Slavyansk and Donetsk when Ukrainian army was trying to reclaim the territories, Potap attended the Russian music award ceremony in Moscow, and, in an cringe-worthy stunt, dropped his pants at stage to 'thank' for the award his duo got.
Serhii Babkin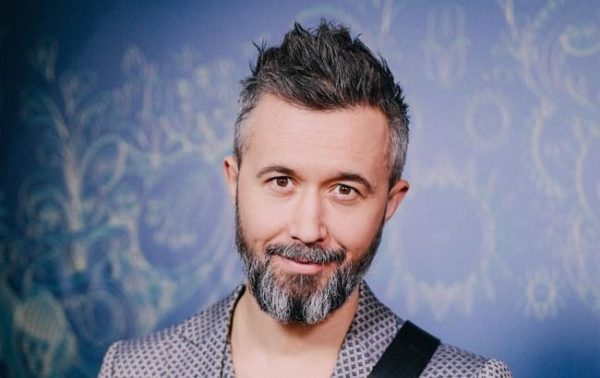 Serhii Babkin also enjoys touring in Russia claiming on his Facebook page that it was his 'unpopular but grounded decision'.
In 2017, his Lviv concert was disrupted by local activists  calling to boycott his show in protest to his touring in Russia. Failing to patch things up with the protesters, the artist had to pull out from the event.
In 2020, he recorded a joint track with the actress of '95 kvartal' Olena Kravets.
Iryna Bilyk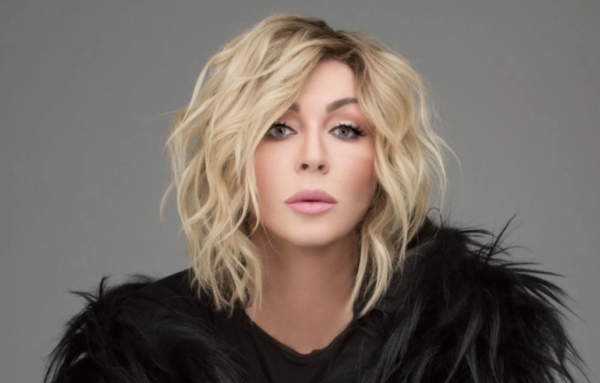 In 2015, Bilyk went to the occupied Crimea via Moscow, i.e. illegally crossed the border. In Crimea, she had fun with Filip Kirkorov, who was recently banned from entering Ukraine by the SBU.
In 2020, President Zelensky awarded Irina Bilyk the Order of Princess Olha. In addition, this year he came to Bilyk's concert and personally congratulated her on her anniversary.
"Ти наша любов": Зеленський прийшов на ювілейний концерт Білик pic.twitter.com/6Ahxf27sEB

— Букви (@Bykvu) May 22, 2021
Bilyk went to Minsk for a New Year's reception to the unrecognized President of Belarus Alexander Lukashenko and gave a concert there.
Bonus: Olya Polyakova, Natalia Mohylevska and the National Academic Ensemble named after P. Virskyi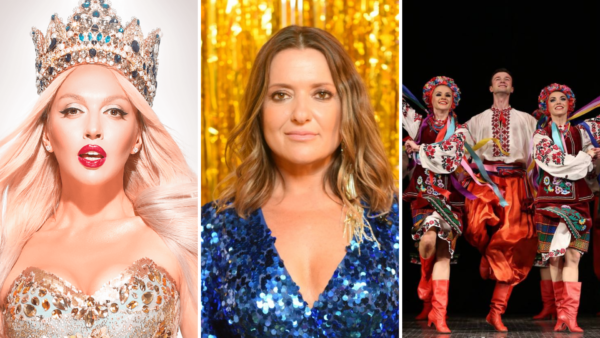 Olya Polyakova featured in a performance with Filip Kirkorov at a concert in Dubai on the 'Day of National Unity of the Russian Federation'. Earlier, the singer stated that she refused concerts in Russia and in the occupied regions of Ukraine.
Natalia Mohylevska rarely gets into the media space now. However, in 2004, she announced her support for Yanukovych on a TV channel. In addition, in 2010, she went on tour in support of Yulia Tymoshenko. In 2019, Mohylevska stated that Ukrainian artists did not have the right to tour Russia.
National Academic Ensemble did not tour Russia, but performed at concerts of '95 kvartal', which was previously headed by Volodymyr Zelensky.
Who sells tickets?
The concert website has an active link to the company that sells tickets. This is carabas.com service.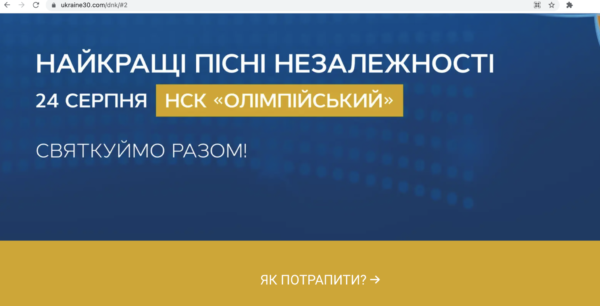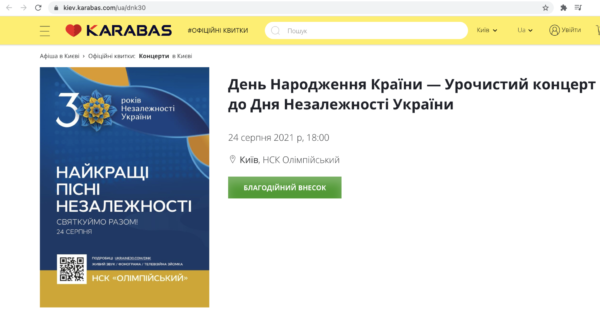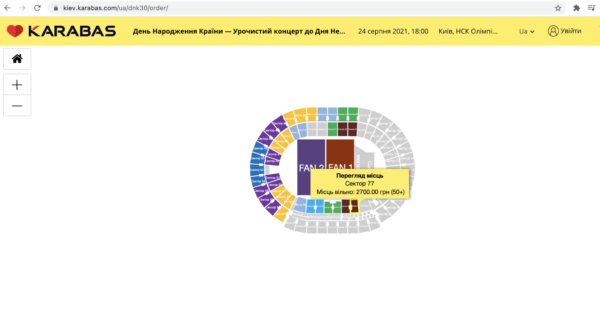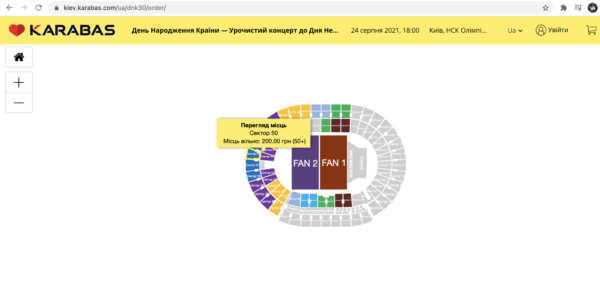 The cost of tickets ranges from 200 to 2700 UAH.
In addition, the website of the Independence Day concert states that the concert is charitable and is aimed at supporting 'Marchuk Art Foundation'. It was founded to 'realize the idea of the President of Ukraine to create a center of contemporary art – Ivan Marchuk Museum'.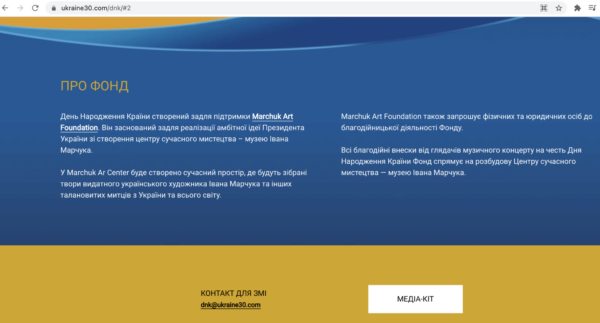 That is, it turns out that the concert promotes President Zelensky and his 'ideas'. It is done for taxpayers' money under the guise of 'charity'.